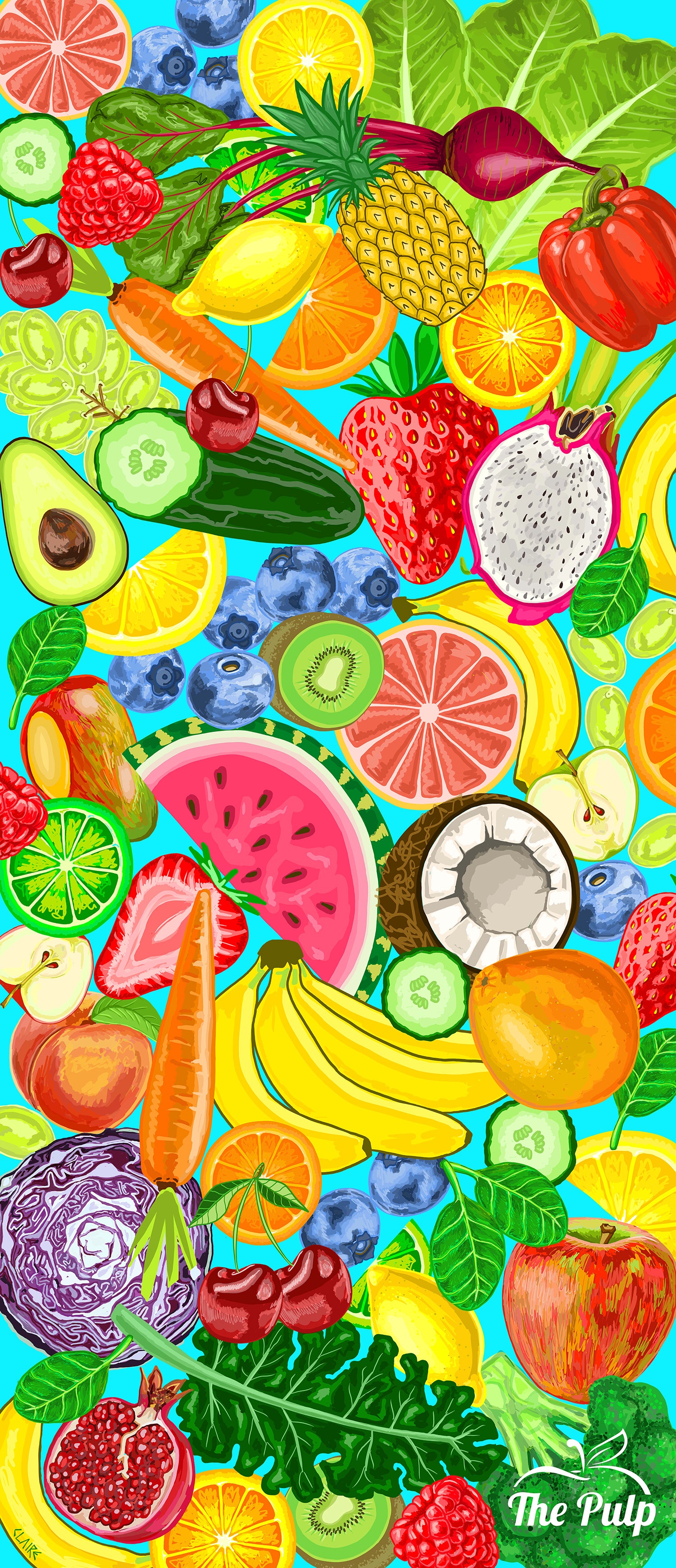 The Pulp
2020
Fruit the F Up!
The Pulp Fresh Bar
95 Ontario Street, Stratford, ON
(new location)
Digital illustration printed on waterproof, weatherproof material and mounted onto a wall outside.
2.75 x 7 ft. approx.
2021
Owners of The Pulp approached me with the desire for a vibrant, colourful, delicious fruit and vegetable artwork. Their mission was to have a mural-like artwork outside of their business to attract pedestrians and customers off of the street.
Instead of painting on the wall, I suggested creating a digital illustration that we could blow up and print, to then mount on the wall.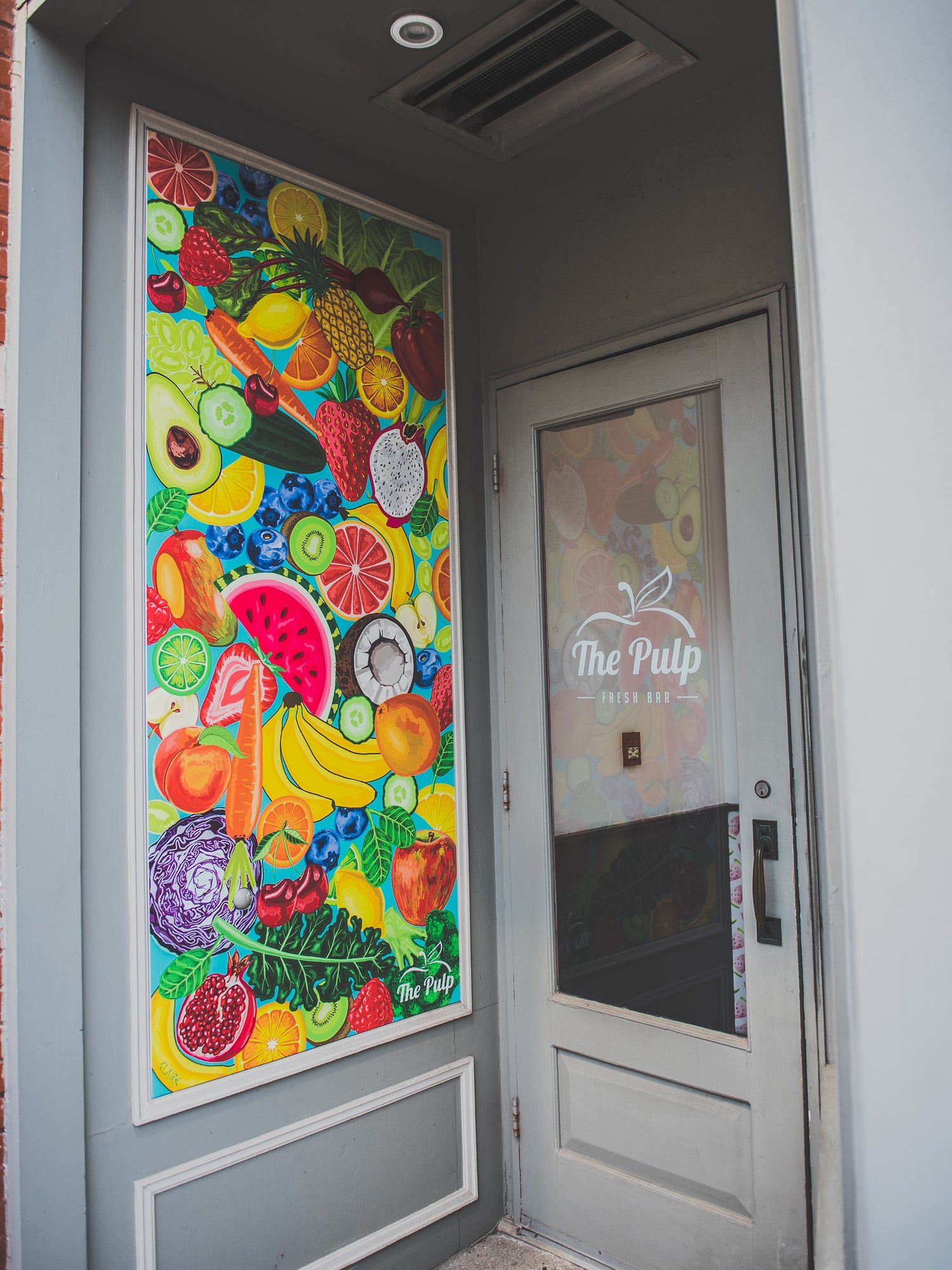 The "Pros" with Digitally Illustrated Murals
- Custom sizing
- Weatherproof printing
- More detail in artwork and less time spent applying it (brings the cost down)
- Colours print out vibrant and rich
- Easy installation
- Can take the artwork with you wherever you end up going!
If you're interested in a digitally illustrated mural, please click the button below to connect!
Click me!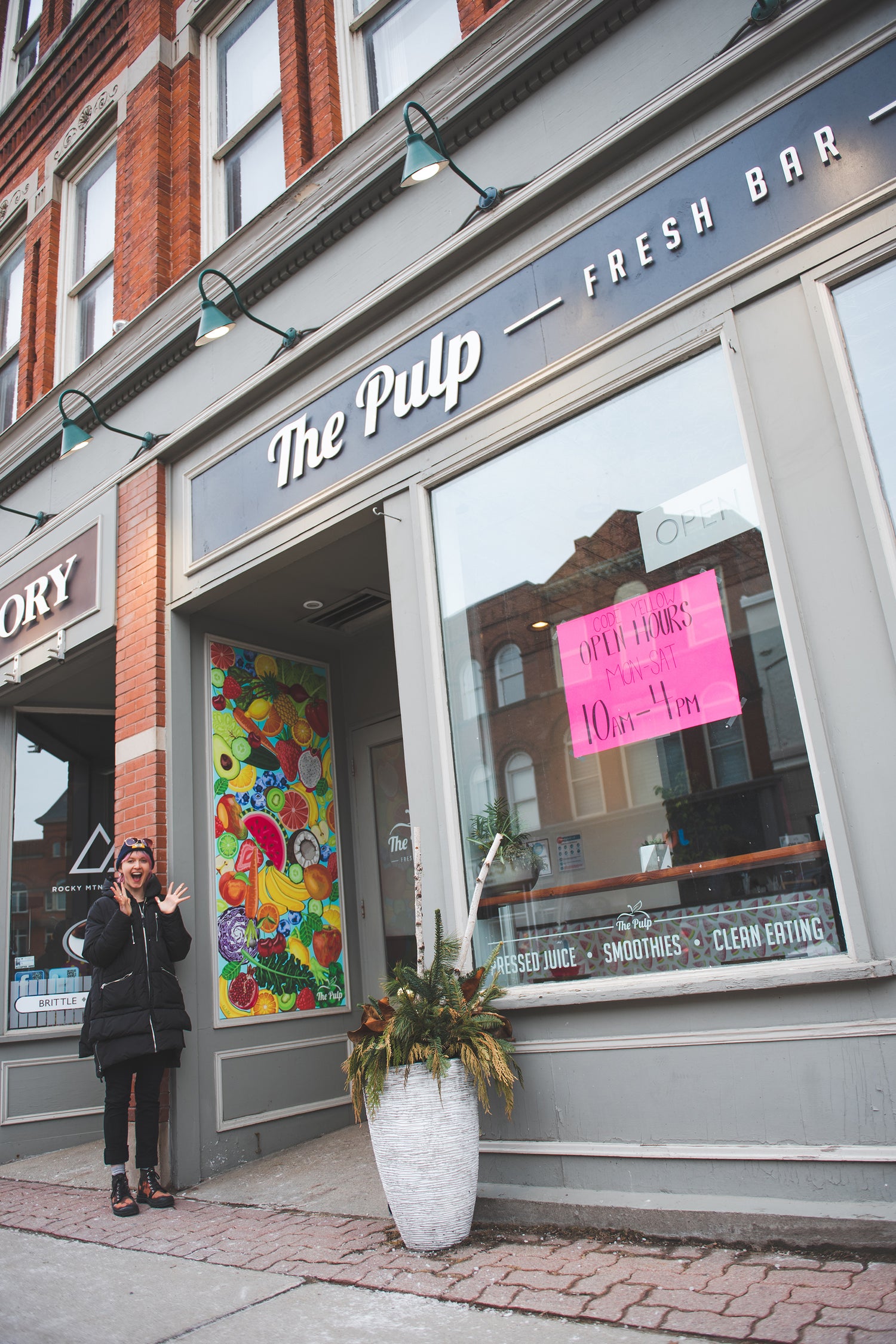 Visit The Pulp!
This photo was taken outside of their former location, go check out their new location on Ontario Street.
Visit The Pulp