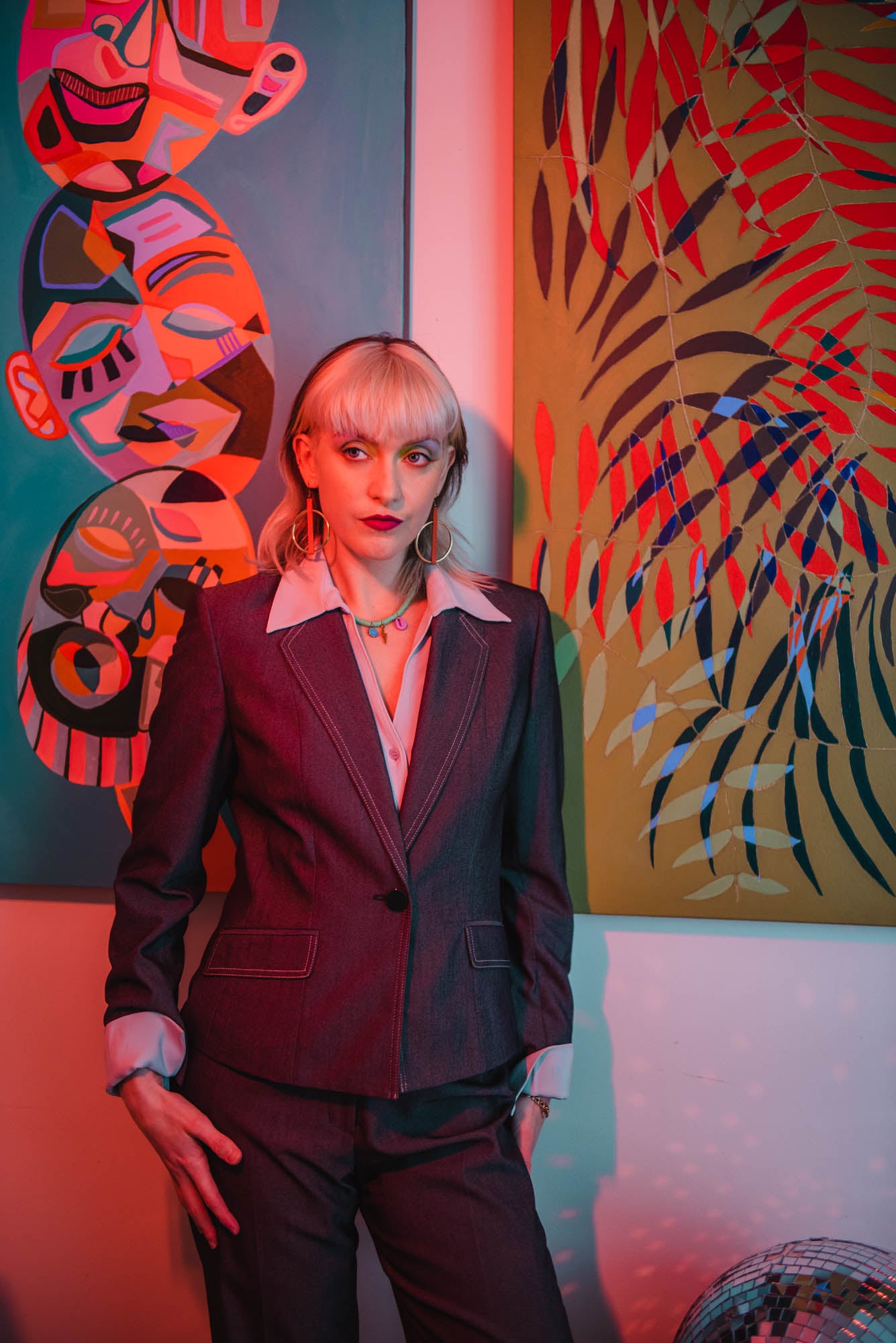 CLAIRE
CLAIRE Scott is a queer, multimedia / visual artist, muralist, creative producer, curator, eco fashion designer and activist based out of Stratford, Ontario.
Her work encompasses many different styles that range from funky, to powerful, to out-of-this-world.
She is a big promoter of visionary energy, to inspire tapping
into your inner senses and finding self-expression.
Read more below ↓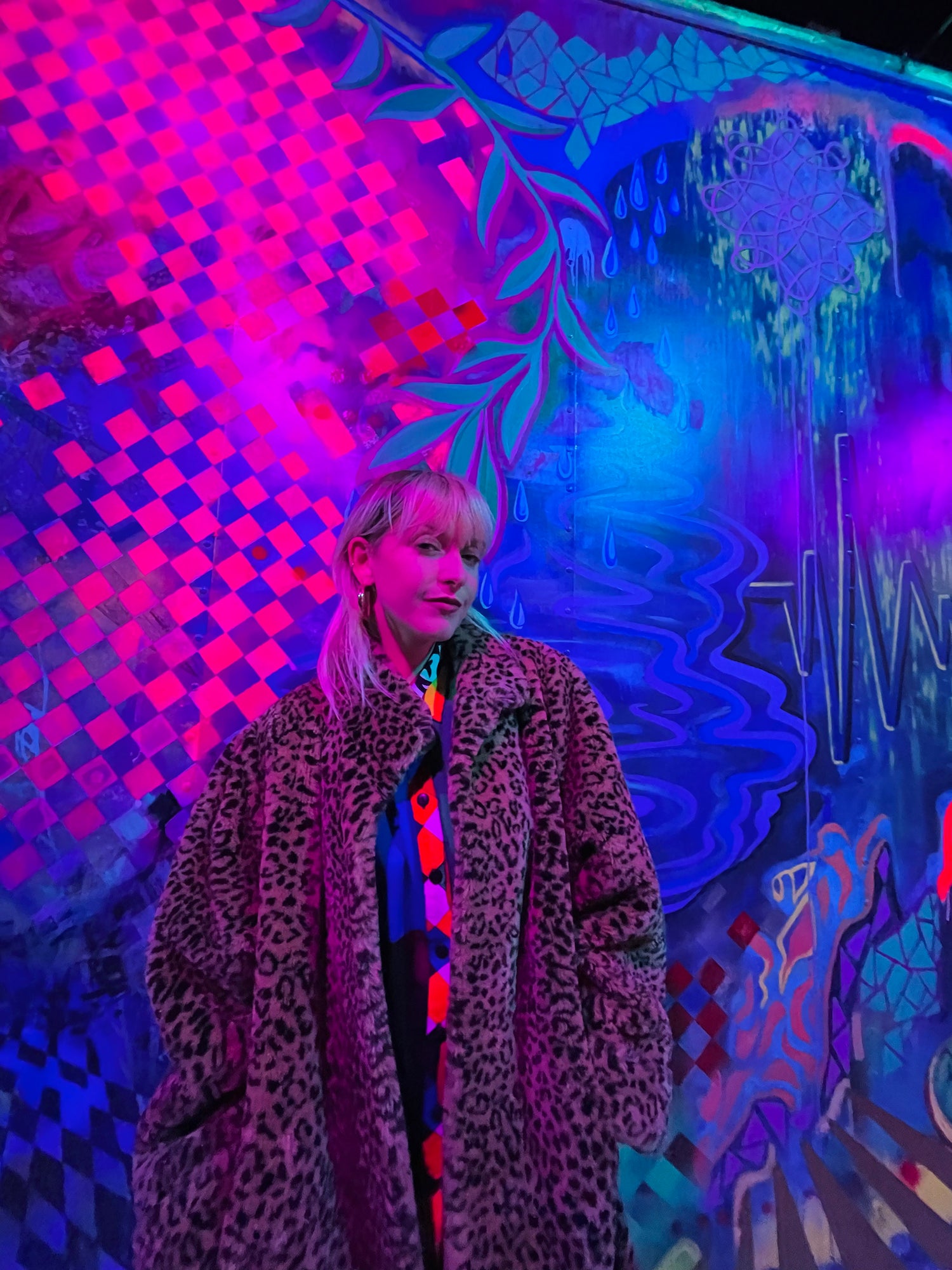 ART BY CLAIRE
Murals, paintings, illustrations, creative design and curated art exhibitions, can be viewed or experienced in multiple local locations.
Her visual art and eco fashion extends across North America, displayed in Toronto, Vancouver, New York City, Phoenix and more.
FOLLOW ON INSTA!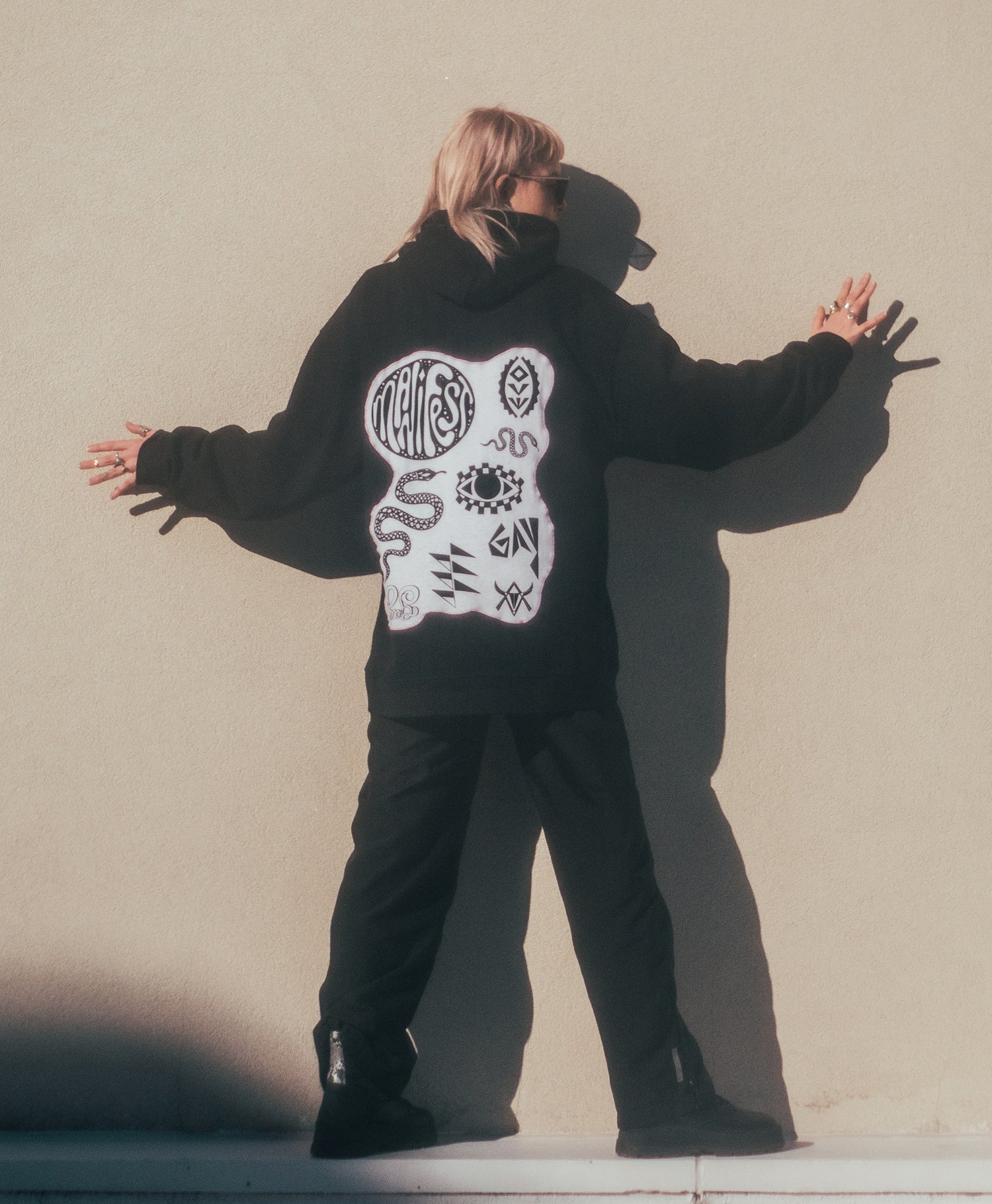 CLAIRE UPCYCLED
CLAIRE UPCYCLED is her eco fashion, streetwear brand making 1 of 1 wearable art.
CLAIRE creates original designs, and screen prints them onto 100% recycled fabrics which she sews onto recycled clothing.
Caring about the planet is the coolest while this gender neutral brand makes a statement wherever you go.
SHOP CLAIRE UPCYCLED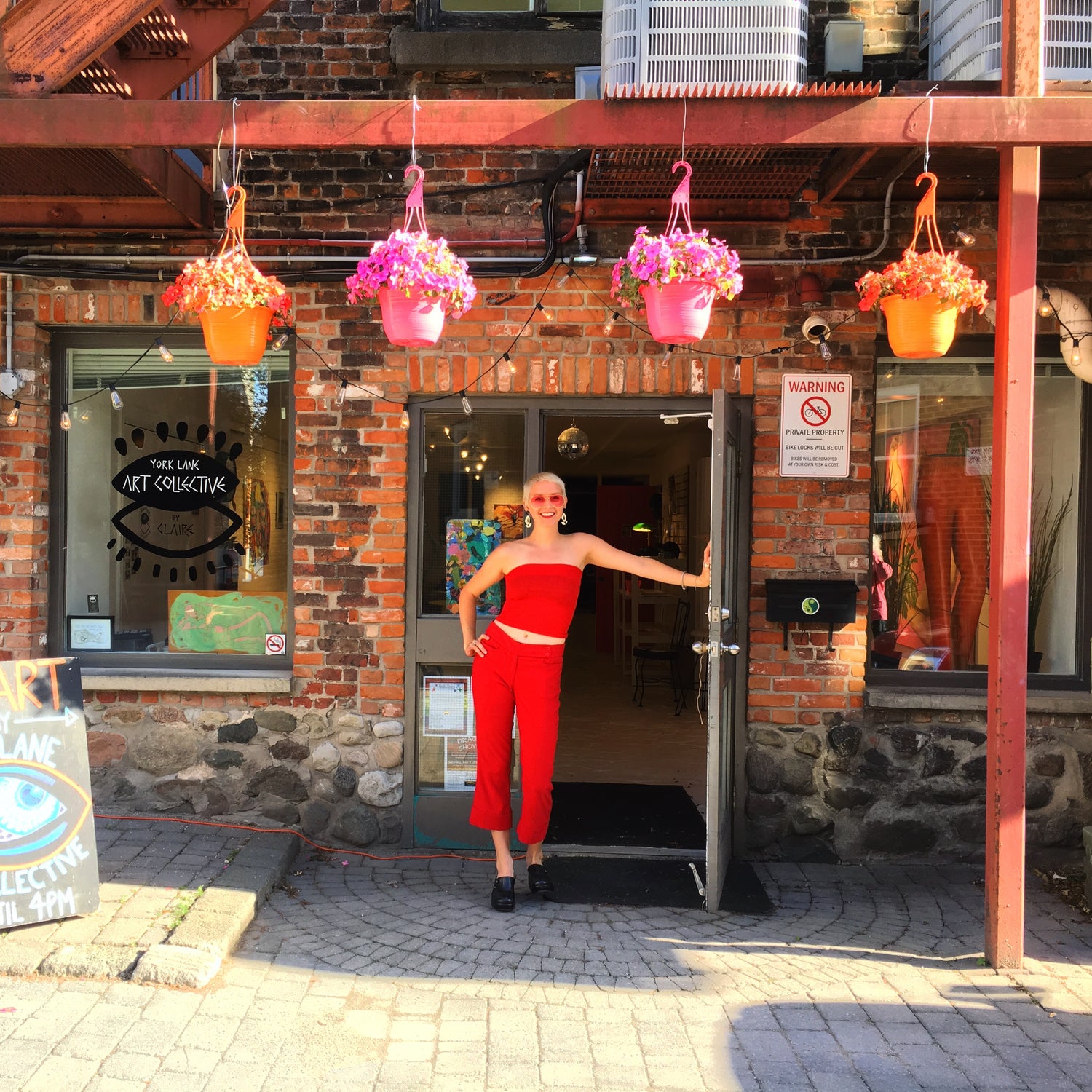 EXPERIENCE
CLAIRE has been an entrepreneuring for 10+ years, with the experience of running a few different businesses. You can browse through a large portfolio on this website but it does not include her Producer experience on sets and media production.
CLAIRE has a passion for curation in the arts, focusing on collaborative experiences and hosting art events. Founding and running York Lane Art Collective, an interdisciplinary gallery space, CLAIRE has hosted over 40 events including gallery shows, concerts, theatre shows, poetry nights, workshops, film screenings and more.
Portfolio of York Lane Art Collective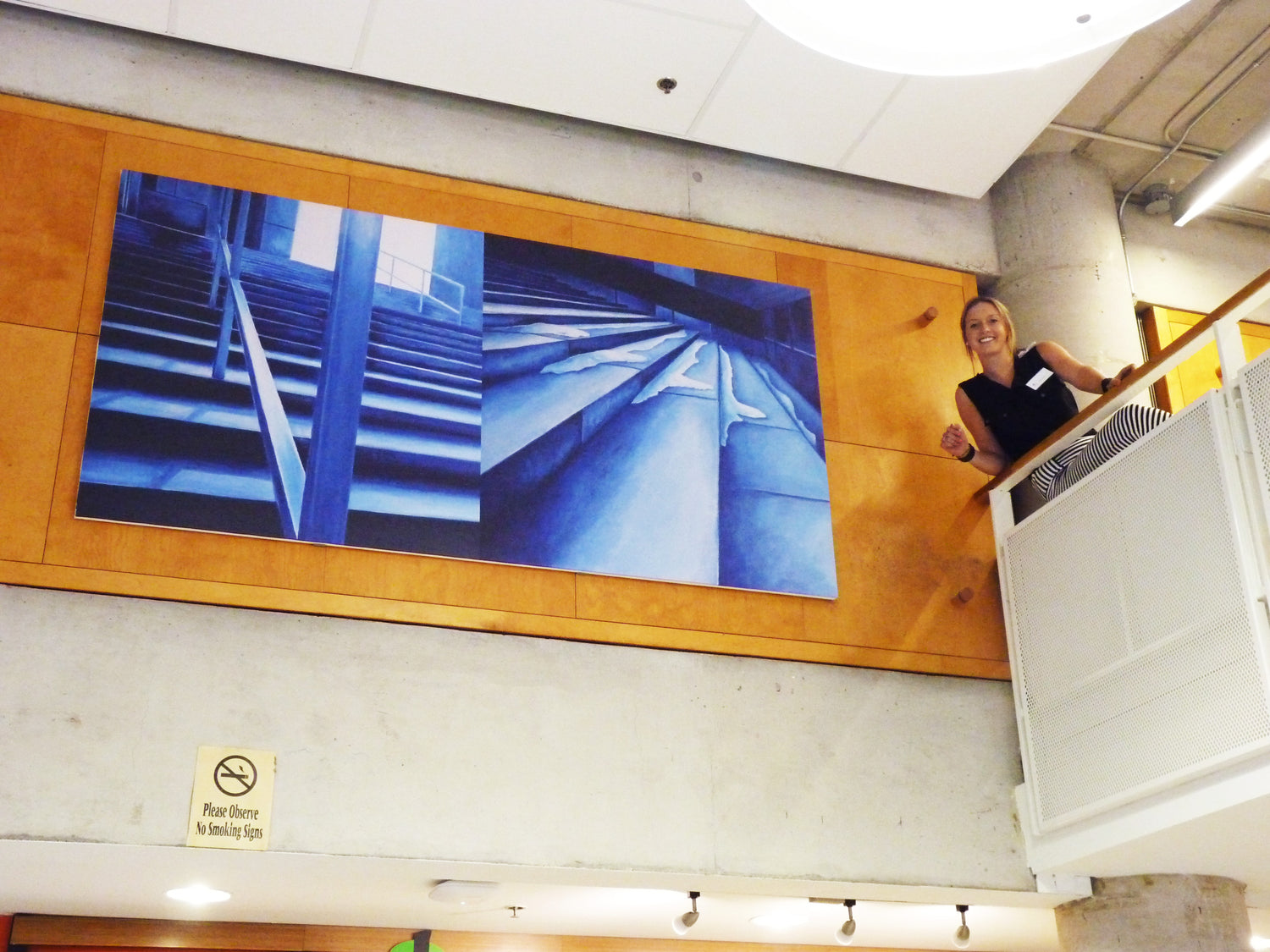 EDUCATION
CLAIRE graduated York University in 2016 with BFA of Fine Arts with Honours, winning several art awards and being represented by galleries. She has 3 different locations of mural sized works at the school which are still hanging up!
GUEST SPEAKER
CLAIRE has worked as a mentor for highschool art classes, assisted students in developing their skills and portfolios as well as teaching students ages 5-18.
CLAIRE has done over 10 guest speaker presentations in highschools and colleges, talking about every art, business, discipline, inspiration and activism.
Want to have me as a guest speaker? Connect with me!