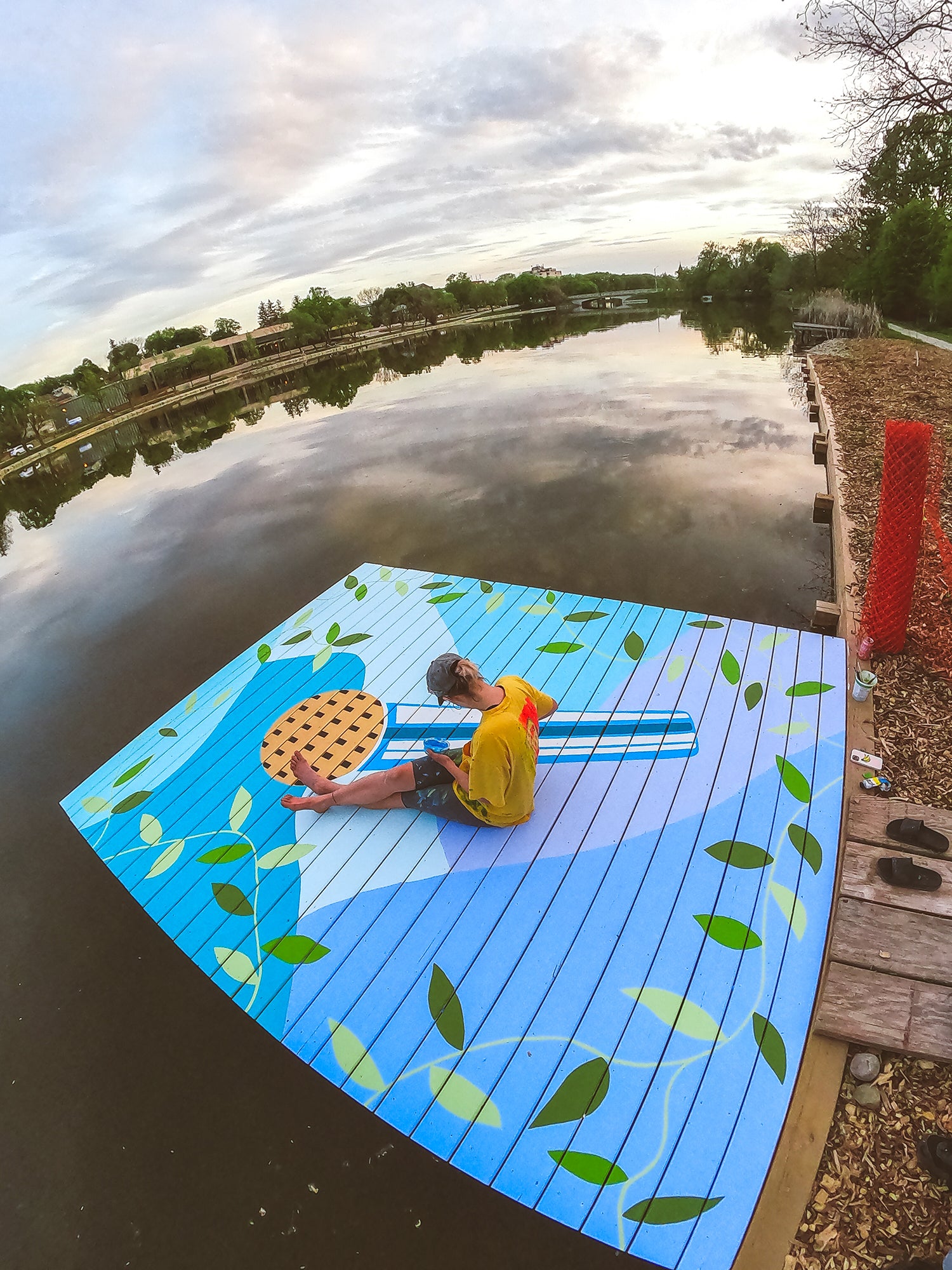 "Just Sing" Dock Mural
2021
10 x 12 ft approx.
Located along the Avon River close to the William Hutt Bridge

The Thomas Family dock features a decorative mural created for Dock Music, a Sunday night summer concert series performed by local singer Hannah Thomas.
Read more below!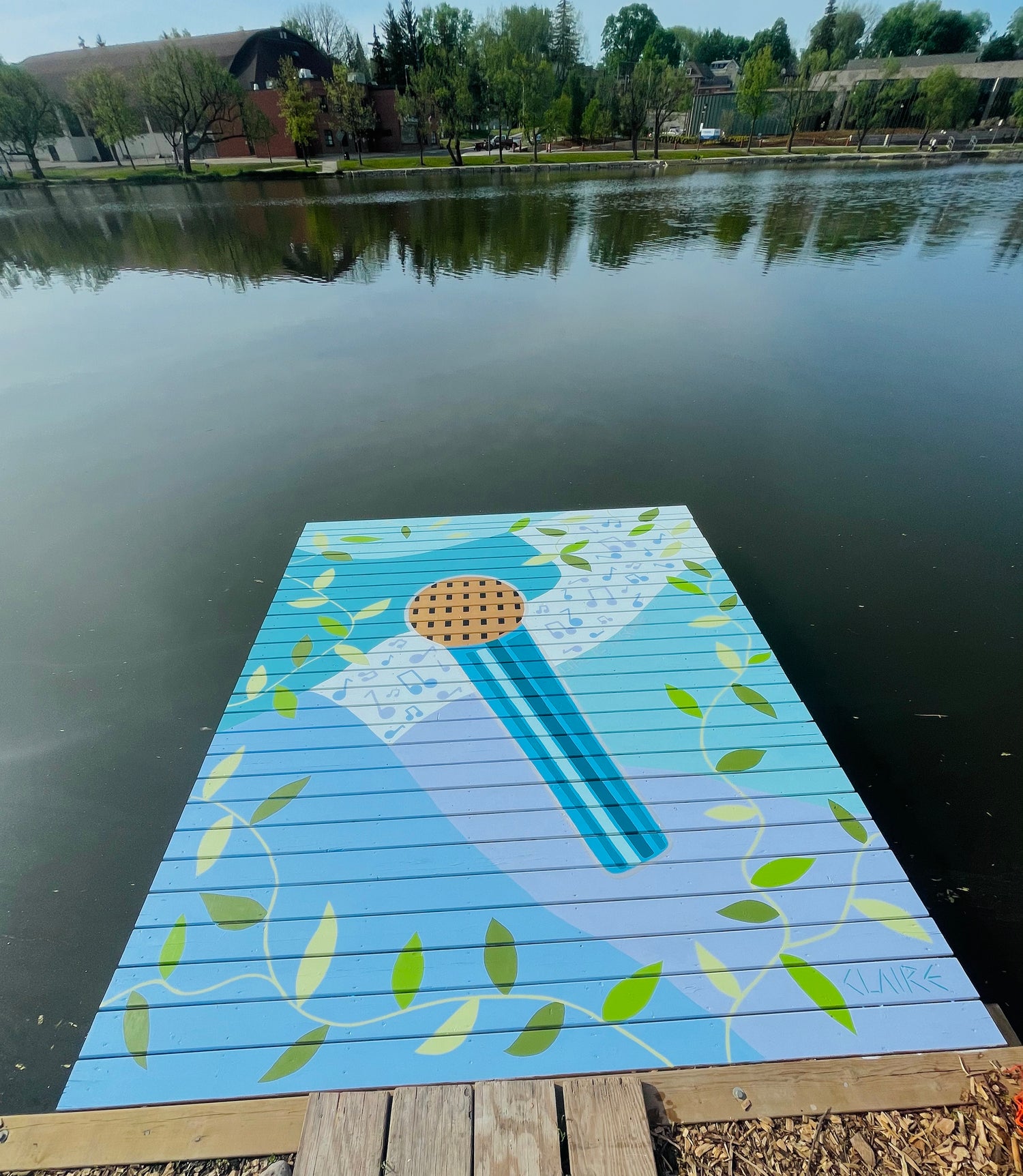 Dock Music
Dock Music started out in 2020 as entertainment and a way to bring happiness to the community.
The Dock Music runs during the summer months of June to August. We encourage you to capture your singing moment on the dock and tag #JustSingDockStratford
Read more below!
This gorgeous mural created by Stratford artist Claire Scott, sets the stage for Dock Music... my annual Sunday night concert series (June - August). This mural represents the connection between art, music and community...and how it brings us all together."
- Hannah Thomas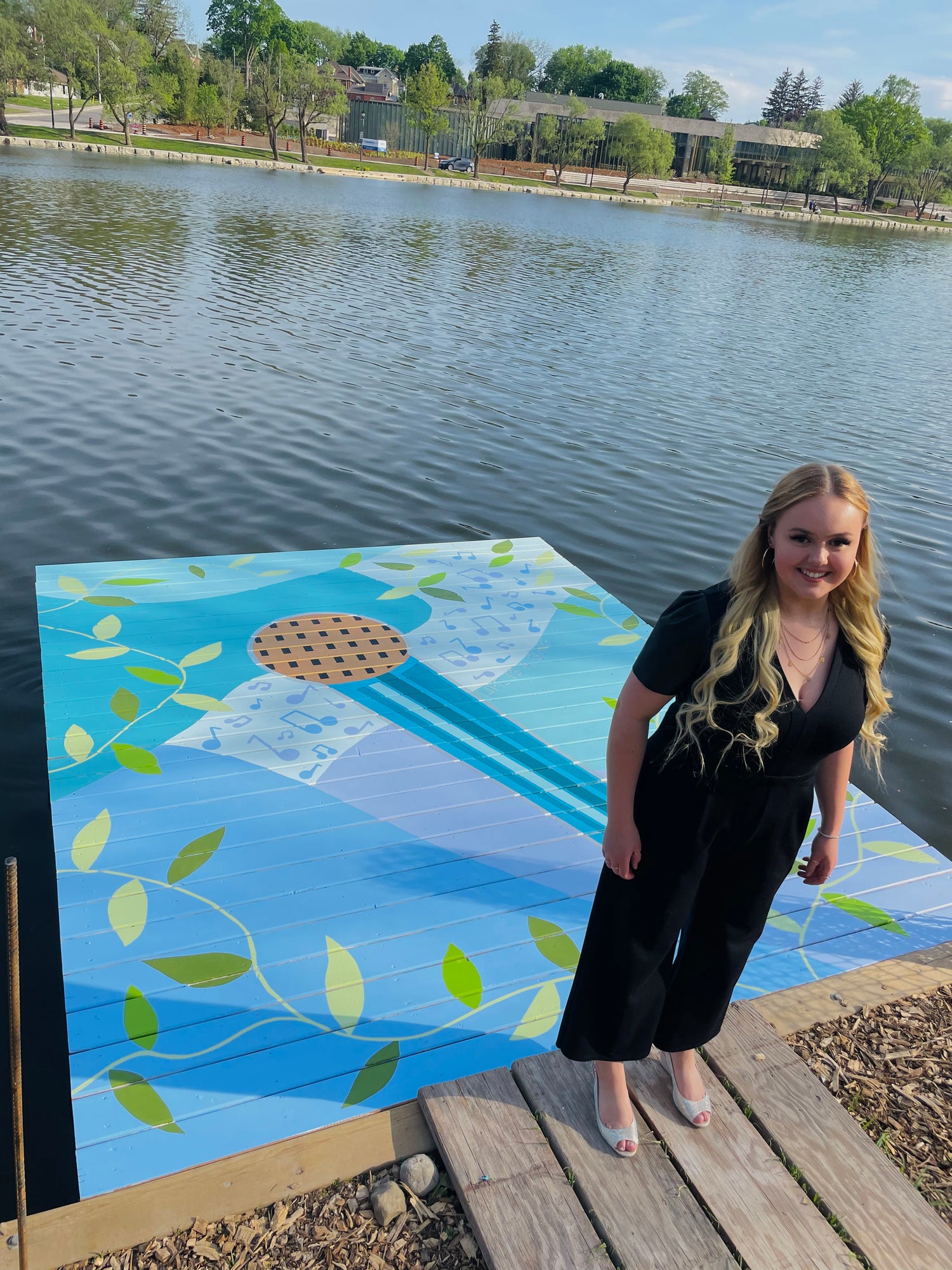 Stratford Star, Hannah Thomas
How Dock Music Started:
"In the spring of 2020, I recognized how much my community needed a boost of positivity, so I decided to start a music event, hosted by myself, that gave my city something to look forward to. The event is called "Dock Music" and is a weekly event held at 7pm every Sunday night."
Visit Hannah's website for more!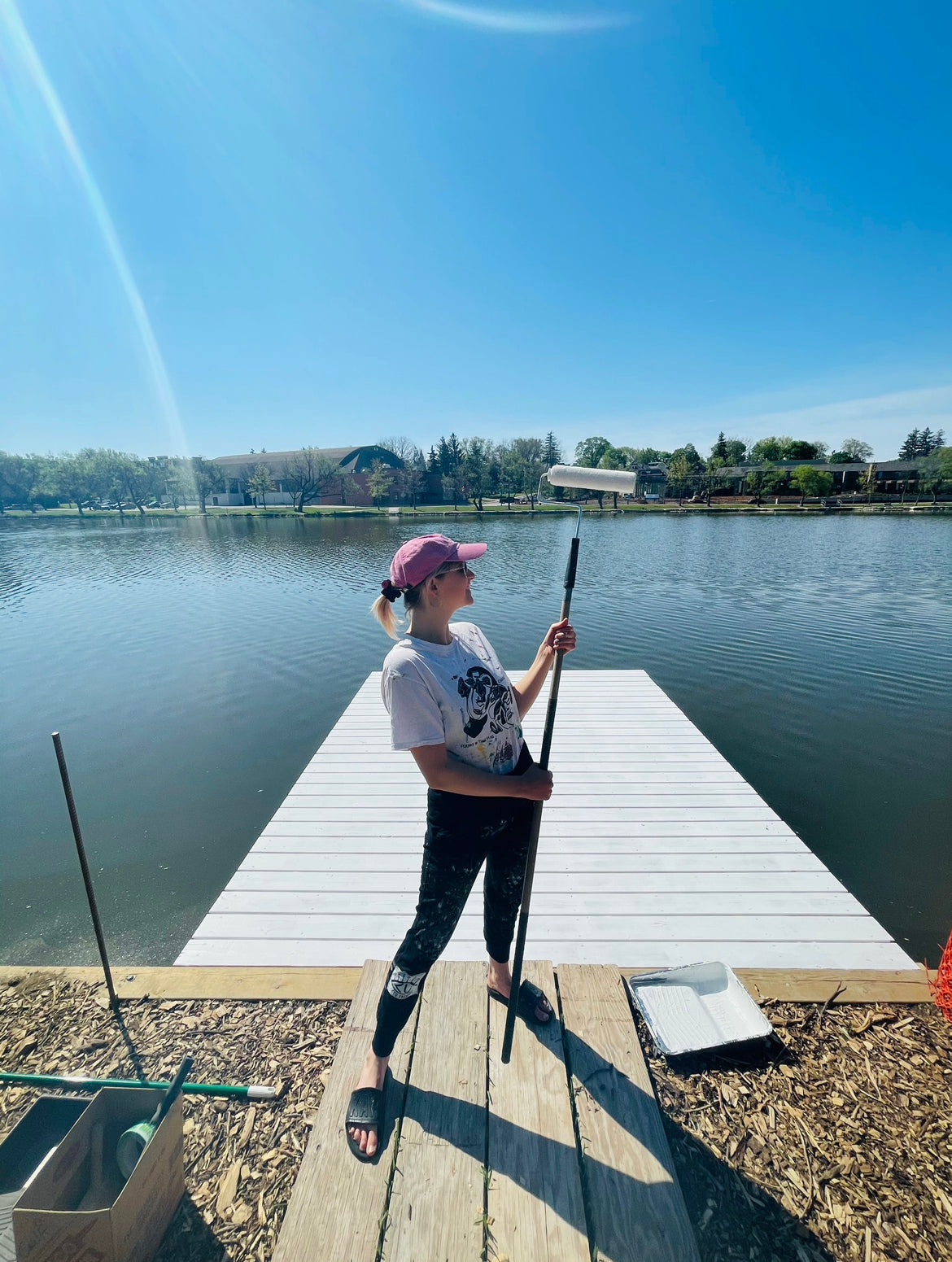 Learning As I Go!
This was the first "dock mural" I have created as an artist and it was definitely a fun experience.
The week I painted this - it happened to 30 degrees out, which was tough at times, but it was beautiful outside!
Things I learned about painting a dock is that you really can't control the weather imprints. Because it is freezing, snowy winters here, and hot, sunny summers - the dock has exposed some imperfections with the paint over the past year, causing it to peel in some areas.
My goal for summer 2023 is to get down there and touch-up areas that are peeling away and put down a new base layer of deck sealer.