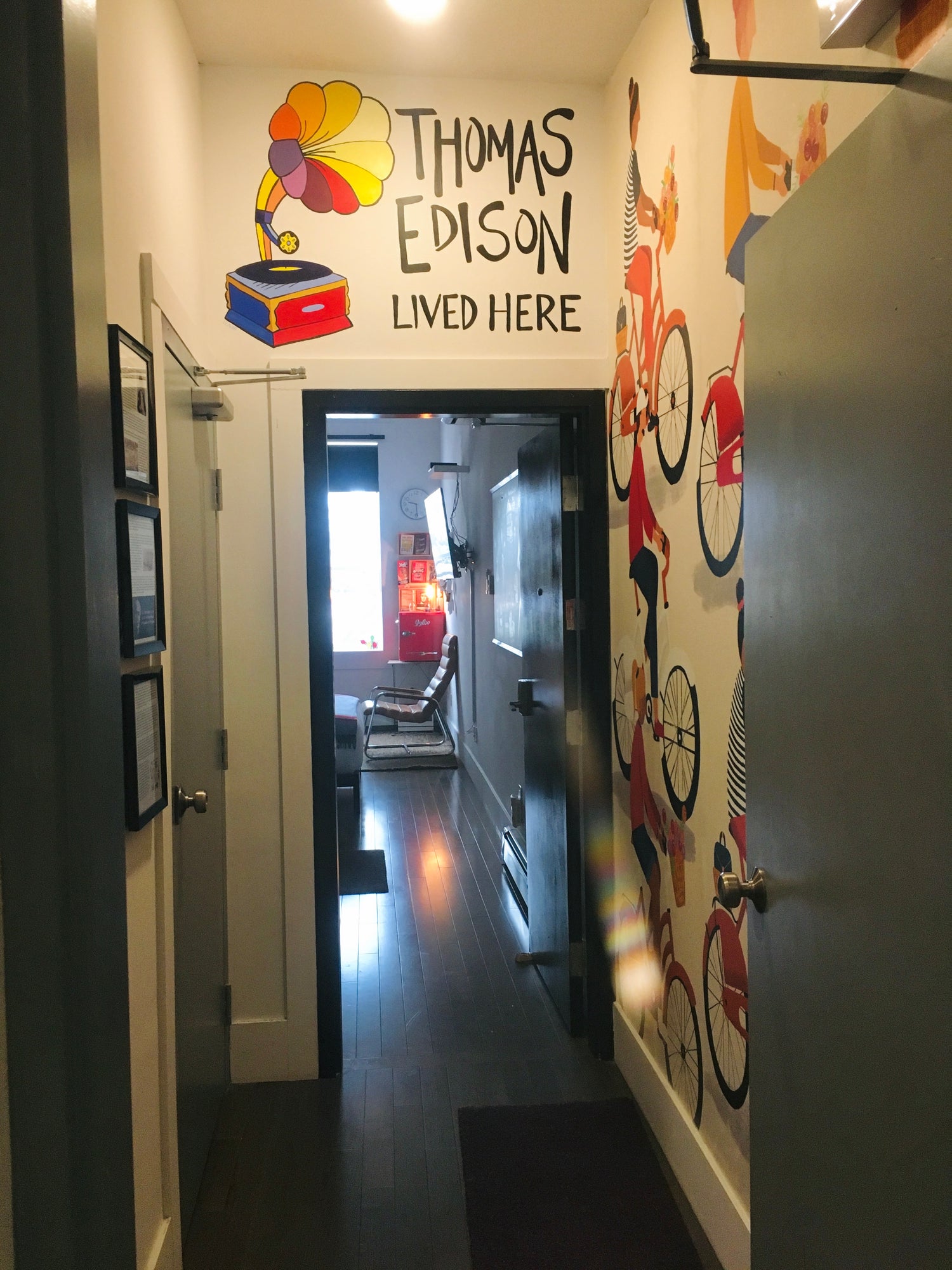 Thomas Edison Lived Here
Edison's Inn
48 Ontario Street, Stratford, ON.
3 x 2.5 ft approx
2019
Mini mural in regconition of Thomas Edison, hand-painted on the wall above the door entering "Edison's Room" at Edison's Inn.

And yes, Thomas Edison did actually live here.
Read more below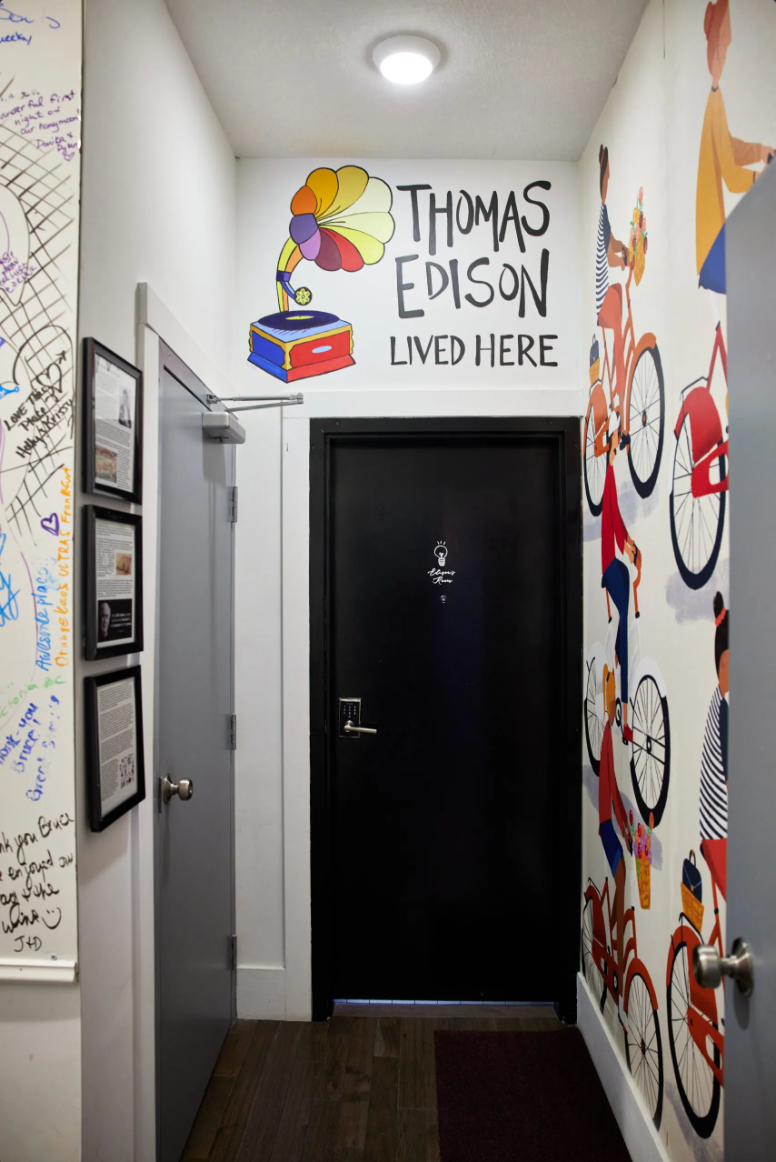 EDISON'S INN
Edison's Inn is a gorgeous, modern, chic boutique hotel in Downtown Stratford run by the fabulous mover and shaker, Bruce Whittaker.
When you go to book a stay at Edison's Inn, you have three different and eclectic rooms to choose from.
Stay in:
Edison's Room
The Music Suite
The Cafe Suite
Which is room is your vibe?
Visit Edison's Inn!