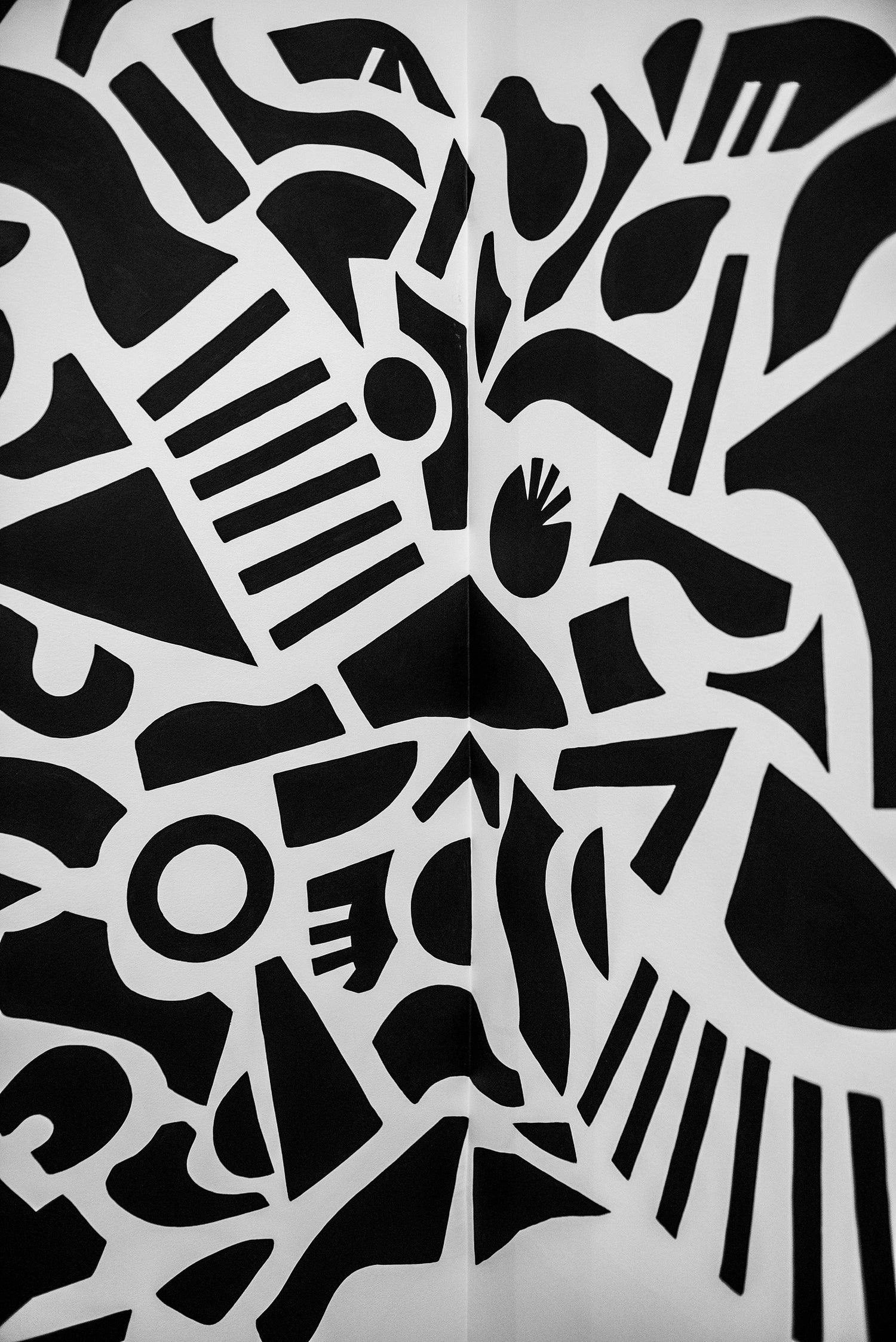 Industrial-Inspired Abstract Mural
Grand Trunk Gallery & Guesthouse
20ish x 7 ft approx.
2021

Owners, Marilyn & Daryll wanted some sort of reference to trains / train parts (hence Grand Trunk in the name) but represented in an abstract way for this staircase mural.
Creating this mural was a real push outside of my usual colourful palette, as Marilyn requested a black-only design. It was an epic journey nailing down this process and I totally love how it turned out.
More photos and details below!
Marilyn & Daryll's Review:
"Claire succeeded in creating an amazing mural installation at the Grand Trunk Guest House & Gallery. We discussed the concept of a Black & White, Graphic, Industrial themed, Modern Mural, to trail up the stairs of our 1920's guesthouse. It was important to capture the time and give a nod to the railway, without being too much about trains. She researched ideas, presented them to me and we talked through what we felt would work the best. Then she got busy and created our wonderful mural. The guesthouse is funky/artistic and classy, and her work gives off the exact vibe I was looking for. She was wonderful to work with, easy to give input to and above all super talented. I am delighted with the end results! It does exactly what it was intended to do, it welcomes you into a very thoughtful space, leads your eyes up the stairs and makes a wonderful backdrop for our guests to take pictures, and it makes a wonderful promotional piece for marketing both the Guest House and the Art Gallery." - Marilyn & Daryll Price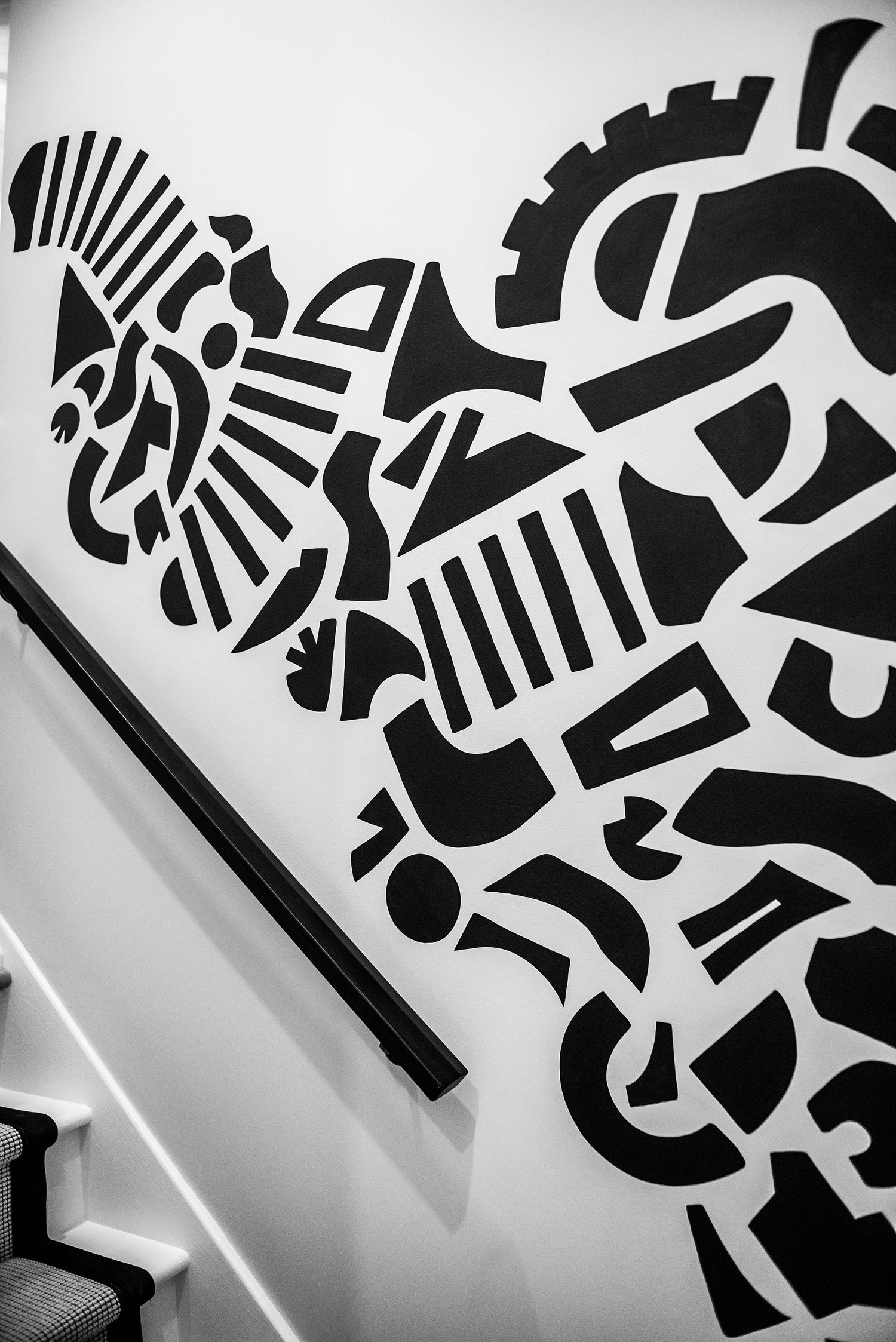 More about the space:
"The ambiance of a stylish boutique hotel has been captured in our fully renovated 1920s home, which will be your private retreat. You will be immersed in luxury, design, art and history upon your arrival. Enjoy the lovely neighbourhood & peaceful street while relaxing on our charming porch. A short walk to theatres, restaurants and shops. Quality craftsmanship shines through in every thoughtful detail with high end finishes and décor. Open all year round."
- Grand Trunk Guesthouse & Gallery
Book your stay here!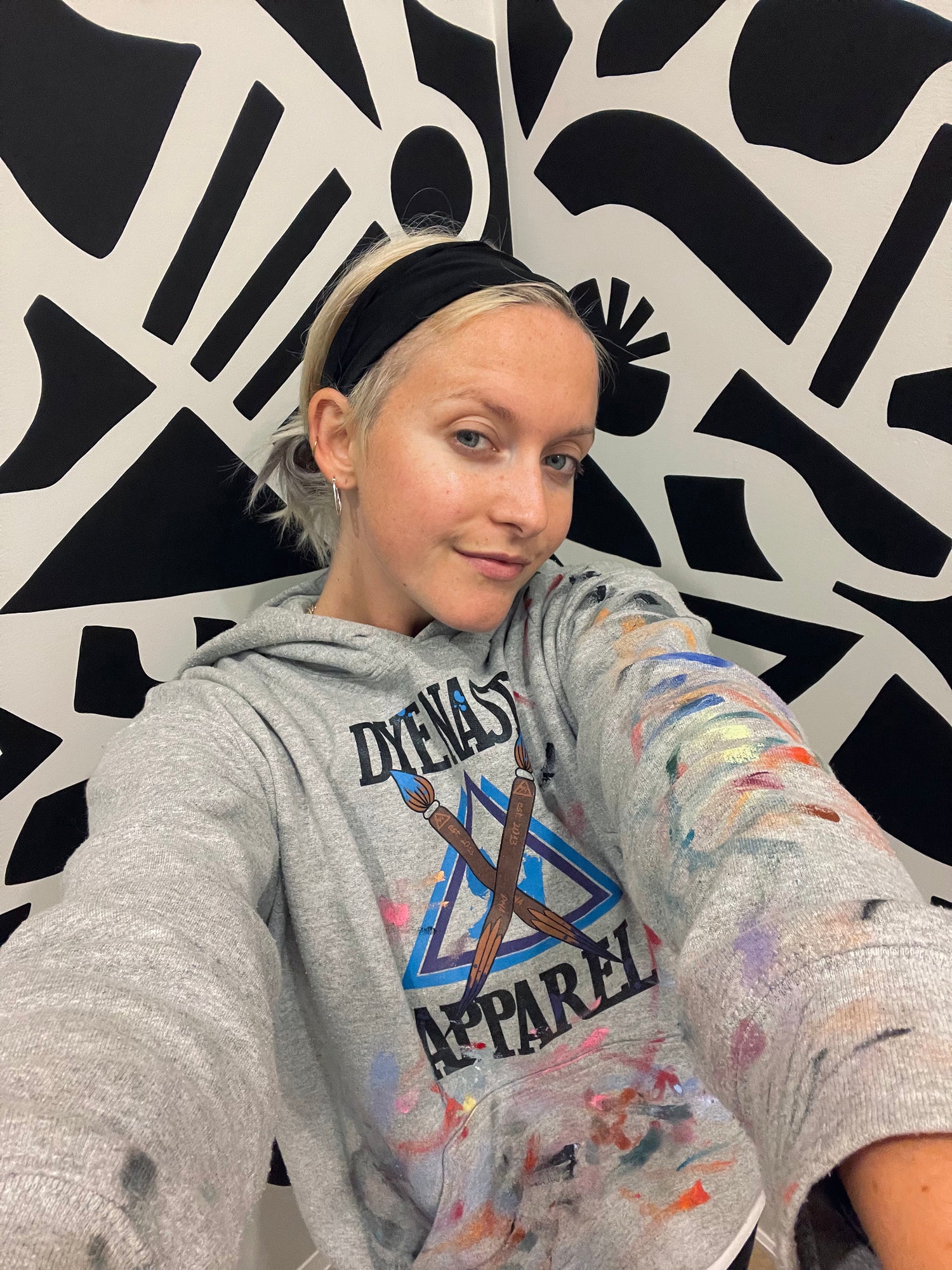 Supporting & Featuring Local Artists
I am so thrilled to be one of the artists showcasing work at the Grand Trunk Guesthouse & Gallery amongst the diverse range of local artists represented - that in which I was able to help curate!
The Grand Trunk Guesthouse & Gallery hosts open houses for tours to show off this sexy space that it is as well as helps to sell the work displayed.