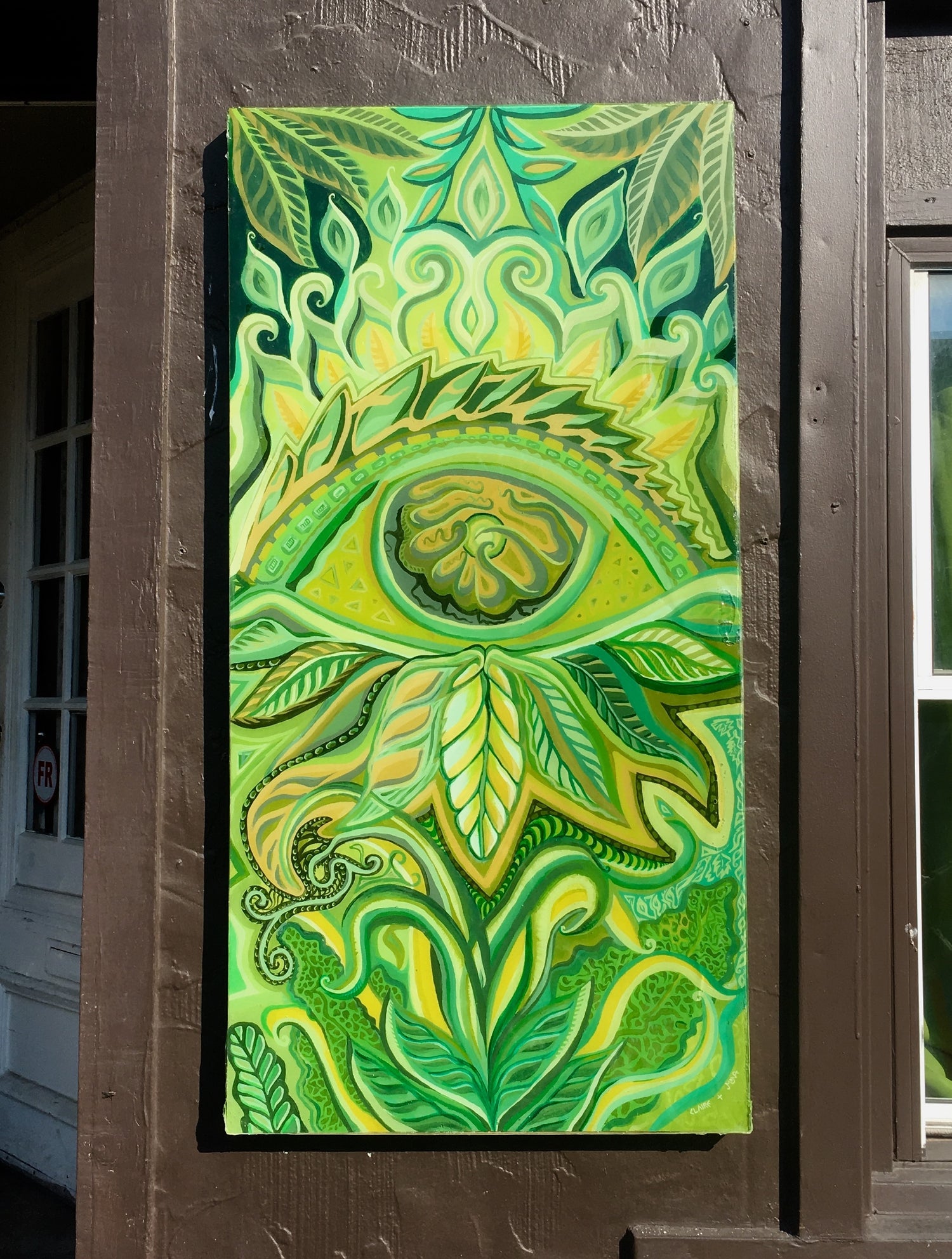 "Earth Eye"
Grounded Vegan Cafe
24 Erie Street, Stratford, ON.
2 x 4 ft
2019
Introducing the "Earth Eye" painting, by Monika Andrekovic and myself.
Located on the front of Grounded, this piece is a wood panel canvas painted in acrylic and coated with resin making it weatherproof.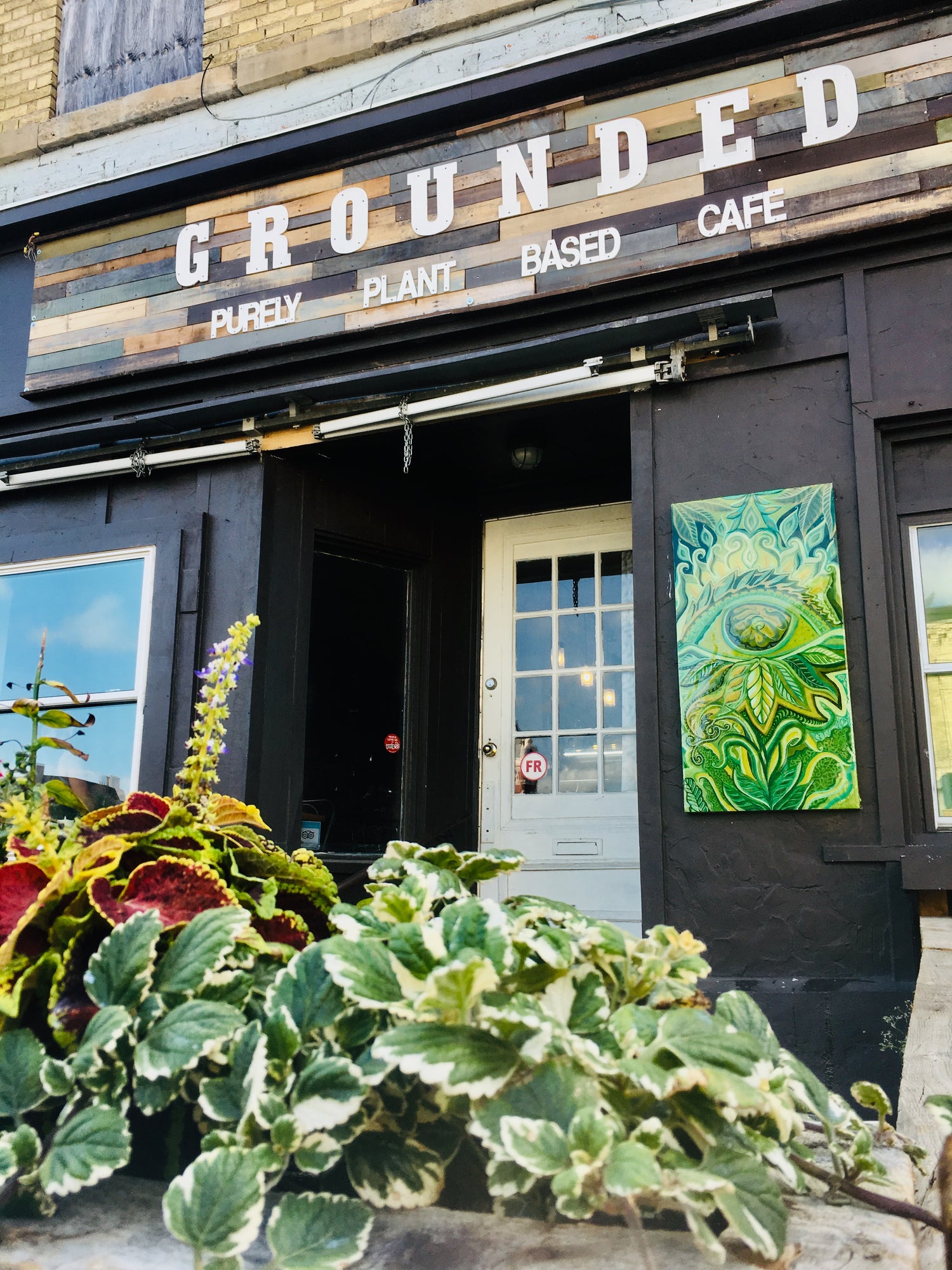 Grounded Vegan Cafe
Grounded is one of my favourite restaurant in Stratford, making delicious plant-based meals from fresh salads with savoury dressings, the best burger in the world, raw cheesecakes and more.
Starting in 2023, Grounded will be reopening as a Dessert Bar, focusing on amazing raw, vegan desserts!
Visit Grounded!