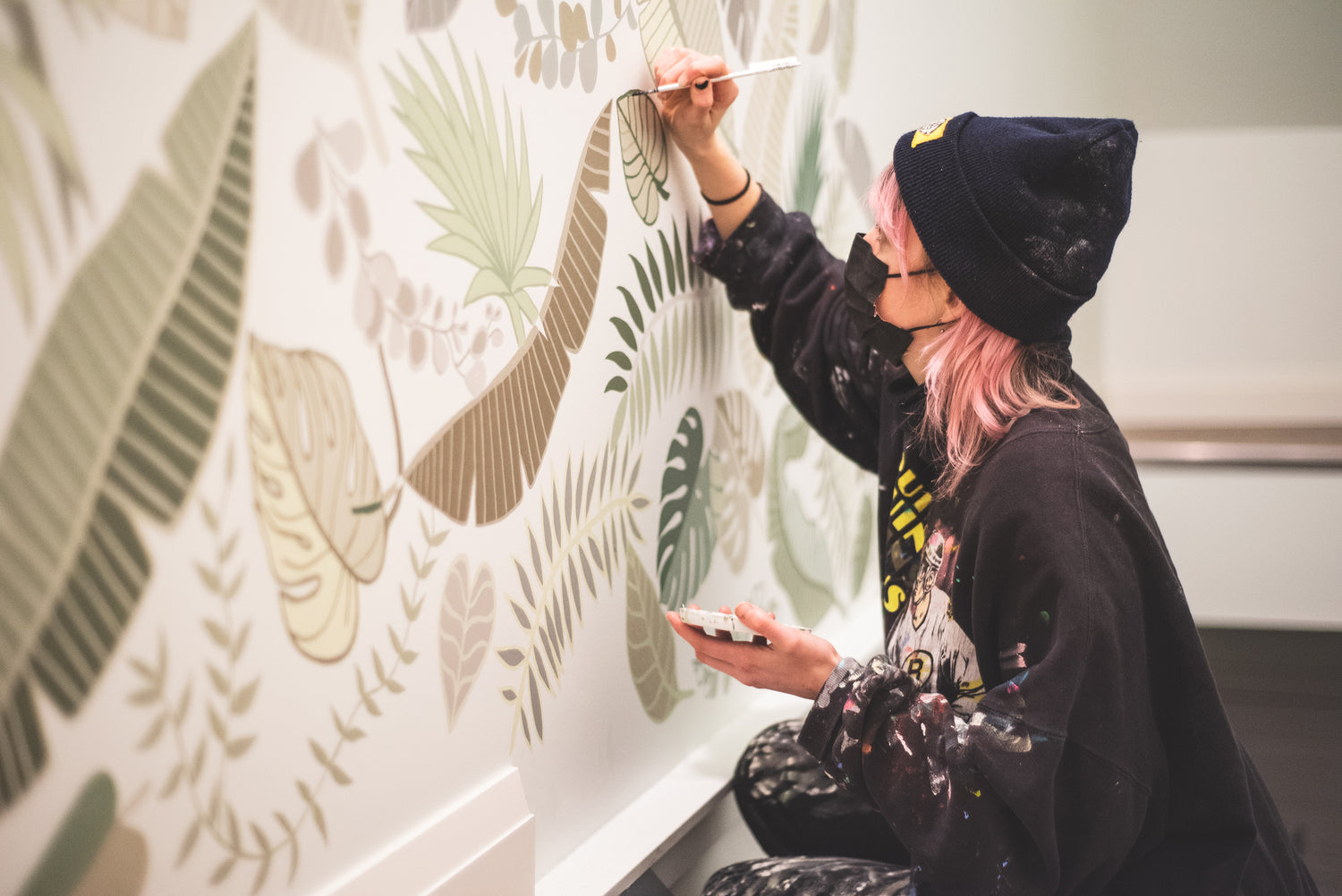 Illume Plant Mural
Illume Wellness Spa
36 Ontario Street, Stratford, ON.
dimensions: 20 ft x 7 ft approx.
2021


Read more below!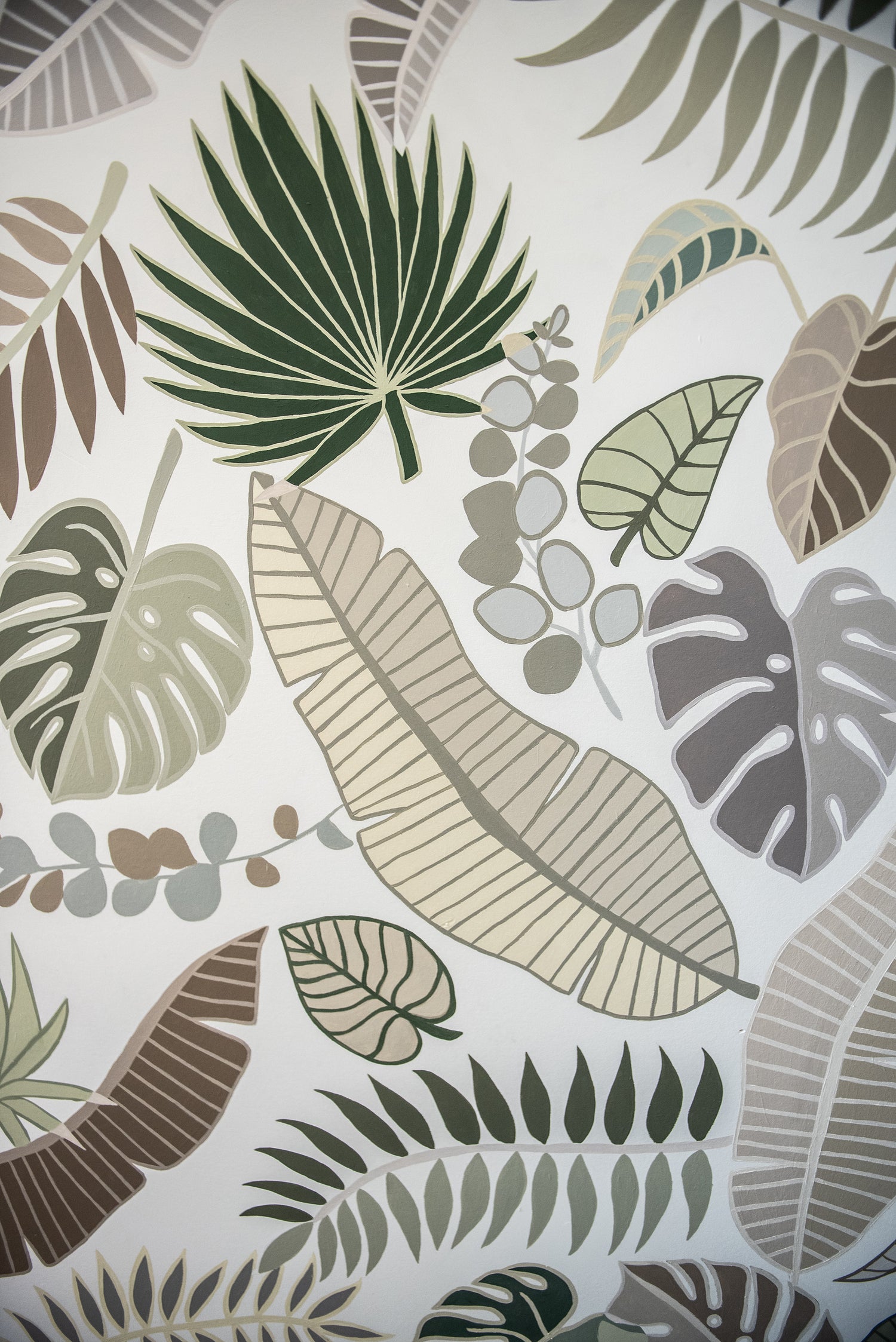 The Vibe:
Owner of Illume, Elsa Fahraeus, approached me with the vision of bringing the staircase to life with a vivacious plant mural in an earthy, neutral palette.
Because the staircase bridges the downstairs treatment rooms to the upstairs spa, clean beauty market, and hair salon, Elsa wanted her guests to feel serene and good energy through the whole experience of their treatment.
Button label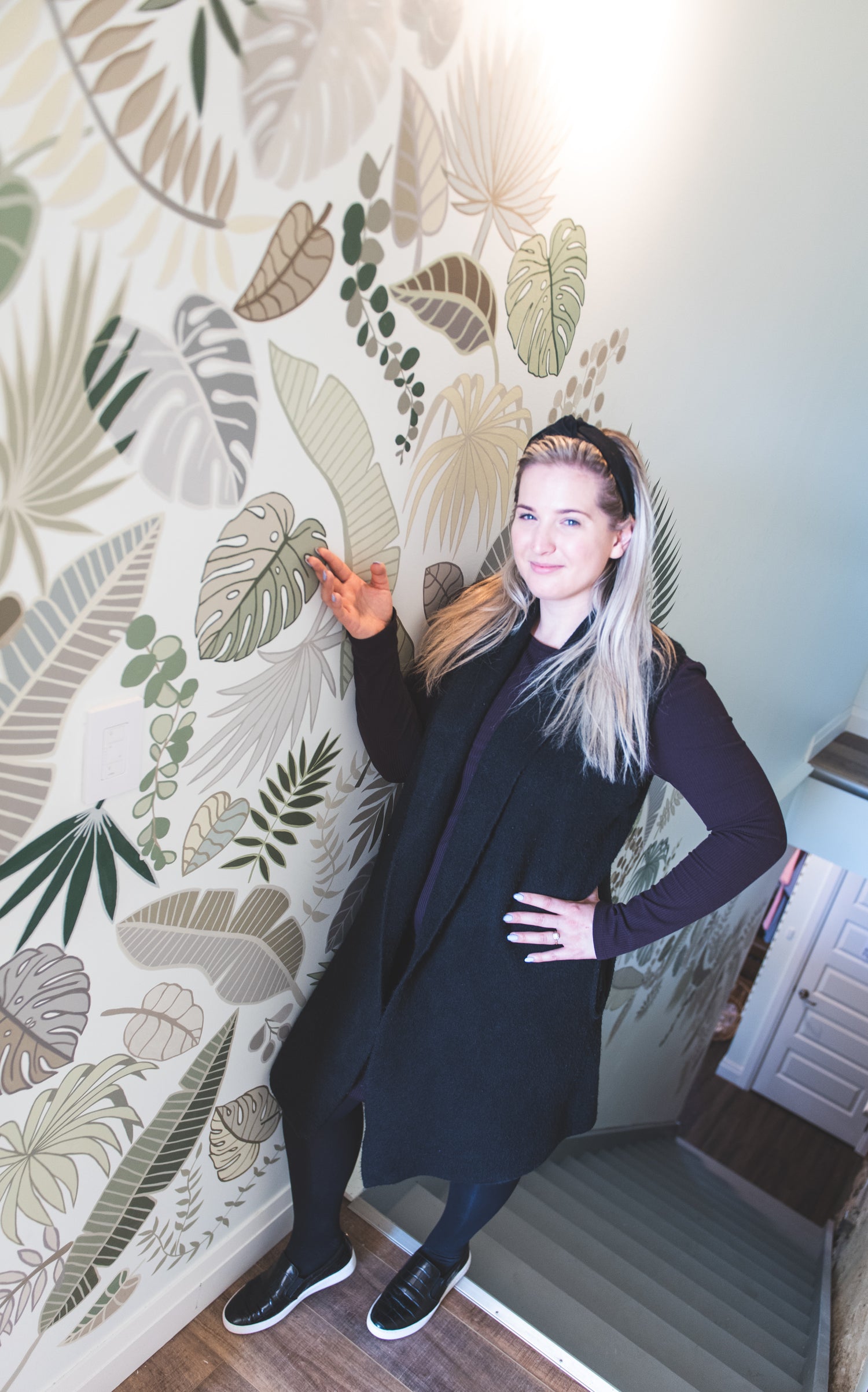 Elsa's Review:
"Claire brought my vision to life. It was incredible to watch her drawing and sketch become a life size gorgeous mural. The flow, the colours, the detail is breathtaking. This project took three weeks and is my favourite art piece to compliment the flow of our main floor to downstairs. It's a wall you want a photo with and stare at. We are lucky to look at this mural everyday. Thank you Claire!" - Owner of Illume, Elsa Fahraeus
Visit Illume Wellness Spa!
Some of my process:
First of all, I absolutely loved coming in to do this mural everyday. Working in Illume's environment was a dream! The staff are also incredible and were very patient with me while I took up the staircase for 3 weeks - luckily this was mid a lockdown so I was the only one in there.
How I created this piece definitely took some planning. Because I had never created a staircase mural before, I could not project a design on the wall or easily map an entire design template. Instead what I ended up cruising with, was digitally illustrating 20 of my own "plant stencil templates" on my Wacom Cintiq which I then printed out on a mixture of acetate and paper.
Once I cut out all of my plant templates, I mapped out my entire design by tracing my templates all up the wall until I felt like I had enough down to get going.
Elsa and I chose a colour palette that she loved and worked with the space and I pretty well intuitively painted the entire mural from there.
From start to finish it took about 3.5 weeks to complete, as the plants were somewhat detailed and there was A LOT of them that in the end, built a gorgeous flow of plant energy up the staircase.
Please go see it for yourself and book yourself a treatment while you're there!