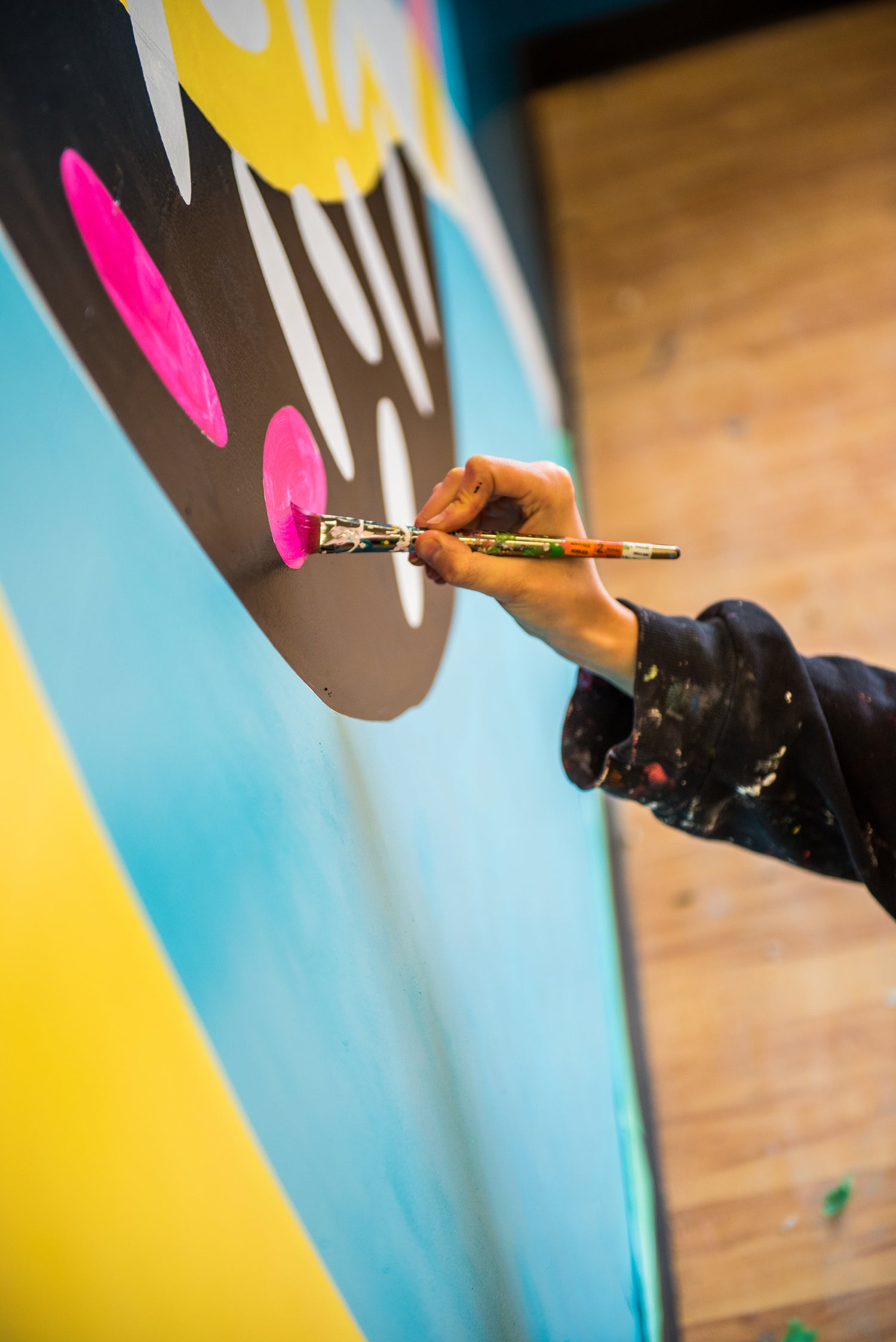 Donut Mural
Lady Glaze Donuts
35 Erie Street, Stratford, ON.
10 x 14 ft approx.
2021
I was super pumped to create this mural during the opening renovation process of Lady Glaze's new Stratford location.
The owners wanted something vibrant, unique and filled the wall space with an artwork that lures you in off the street.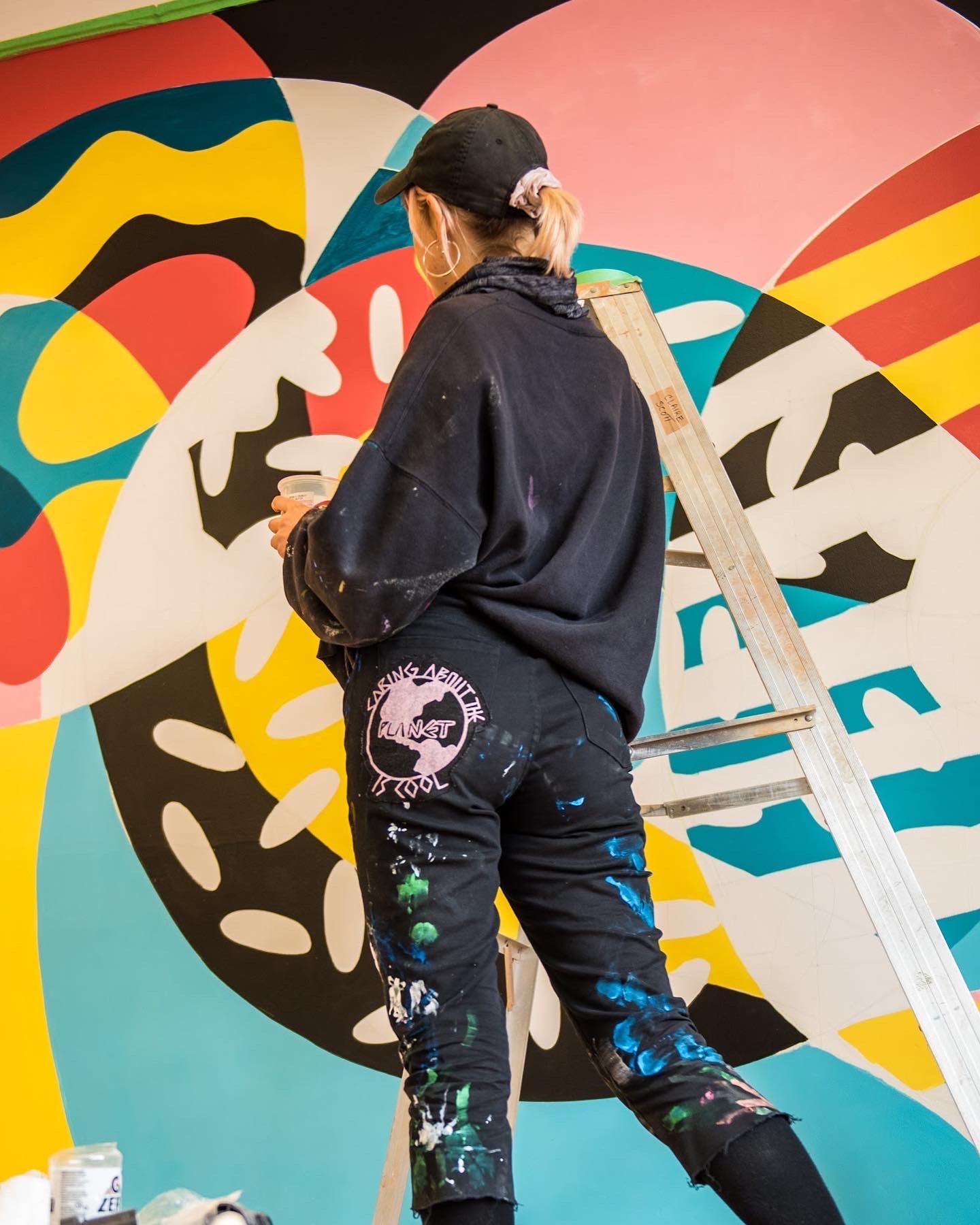 Funky Fun Vibes
My mission with this mural was to be playful and bring in the fun, exciting energy of going to get donuts!
As you enter Lady Glaze Donuts, this is the first thing you will see when you walk through the door, making you feel like you're heading into Donut Land.
Read more below!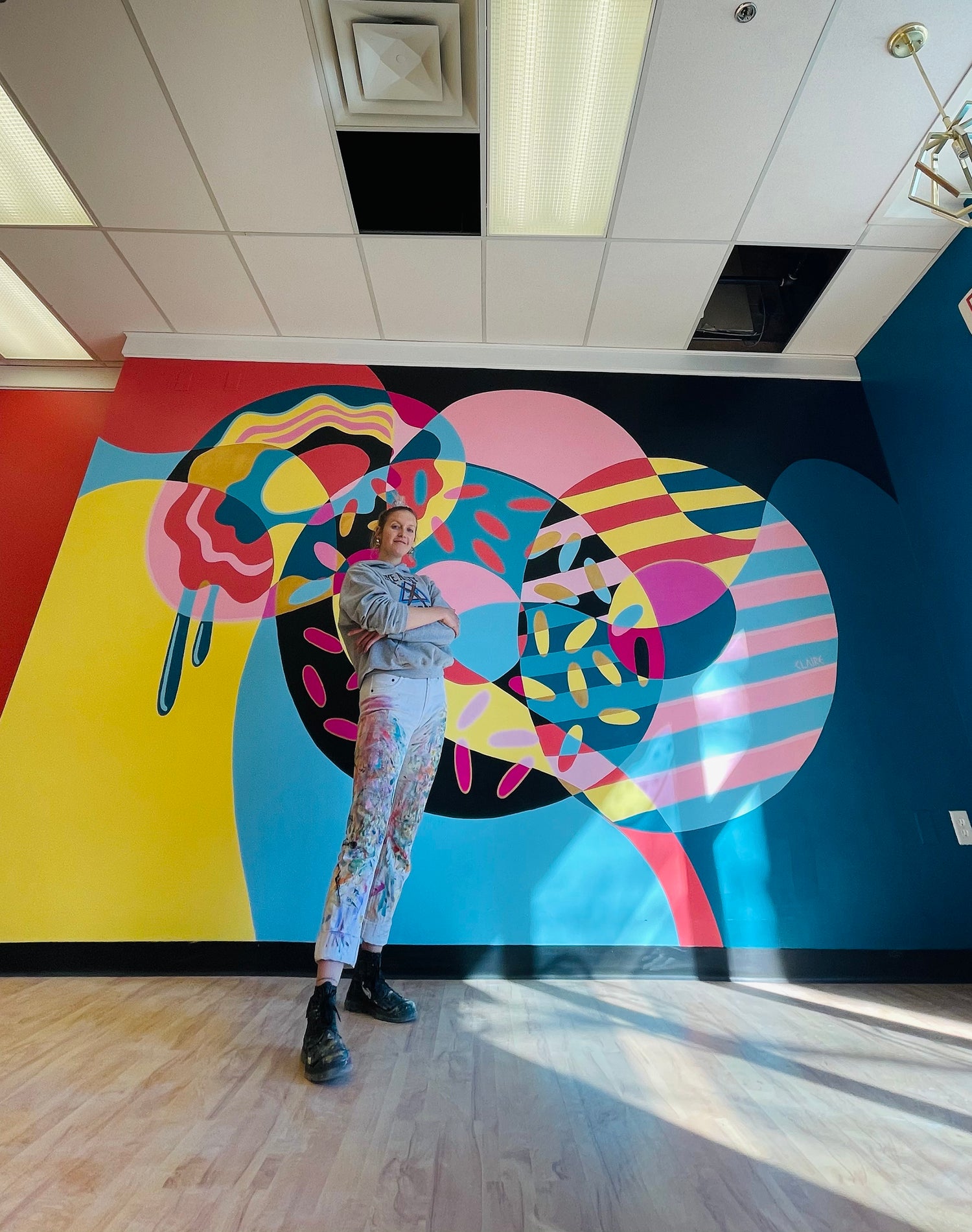 Lady Glaze Donuts
Stratford's Lady Glaze is located in an adventurous little nook of Festival Square off of Erie Street.
The vegan donuts are my go-to!
Be sure to go early, because they do often sell out!
Visit Lady Glaze Donuts!