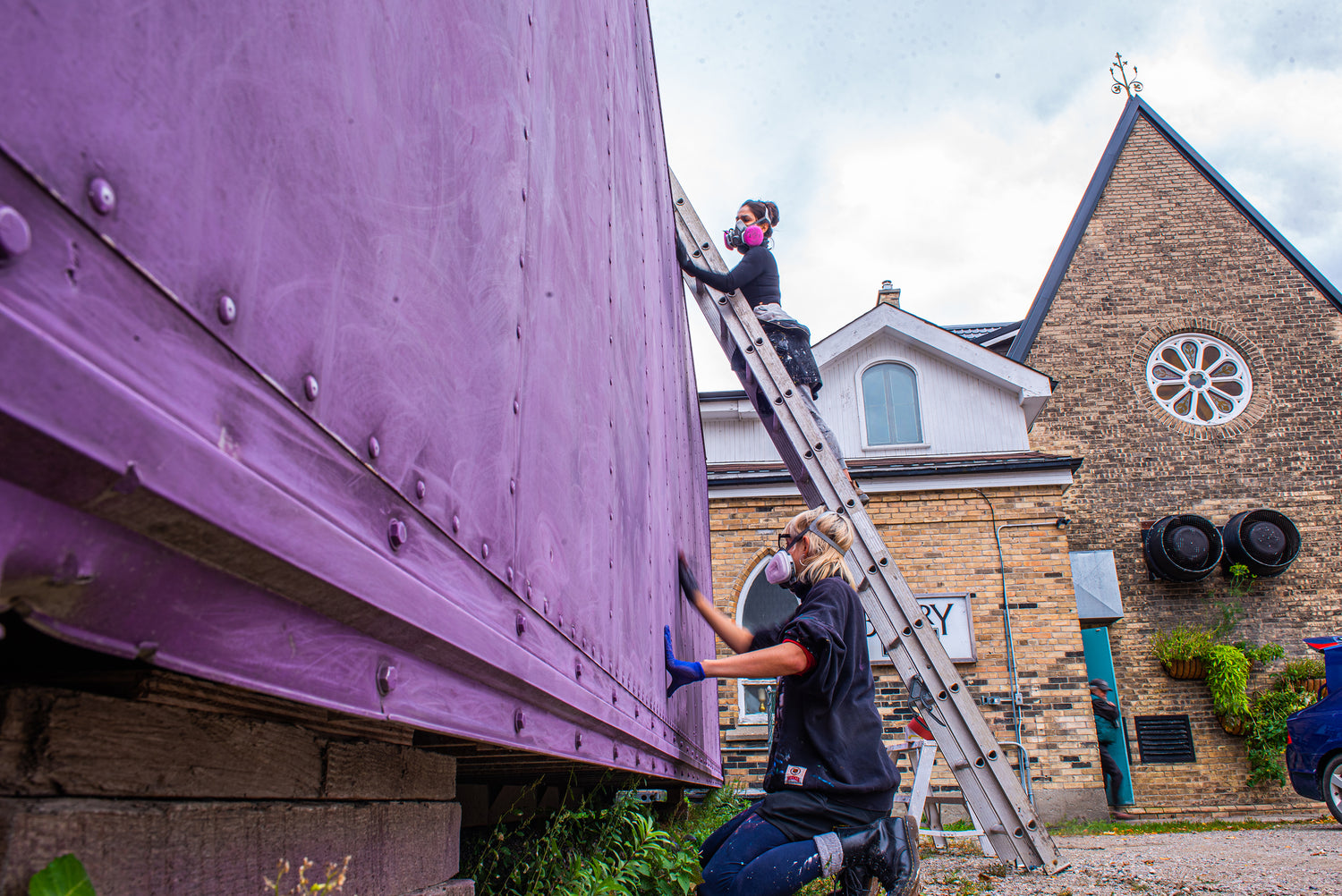 How it started..
Amparo and I were approached by the Stratford BIA in the late summer, early fall of 2020 with the mission to create a public, street art mural in Stratford. After revising the plan for different walls around the city, Revival House stepped forward with their large steel truck box (used for storage) in the parking lot of the restaurant to use as the canvas. The perimeters were "Love Wins", and with that we had the freedom to flow.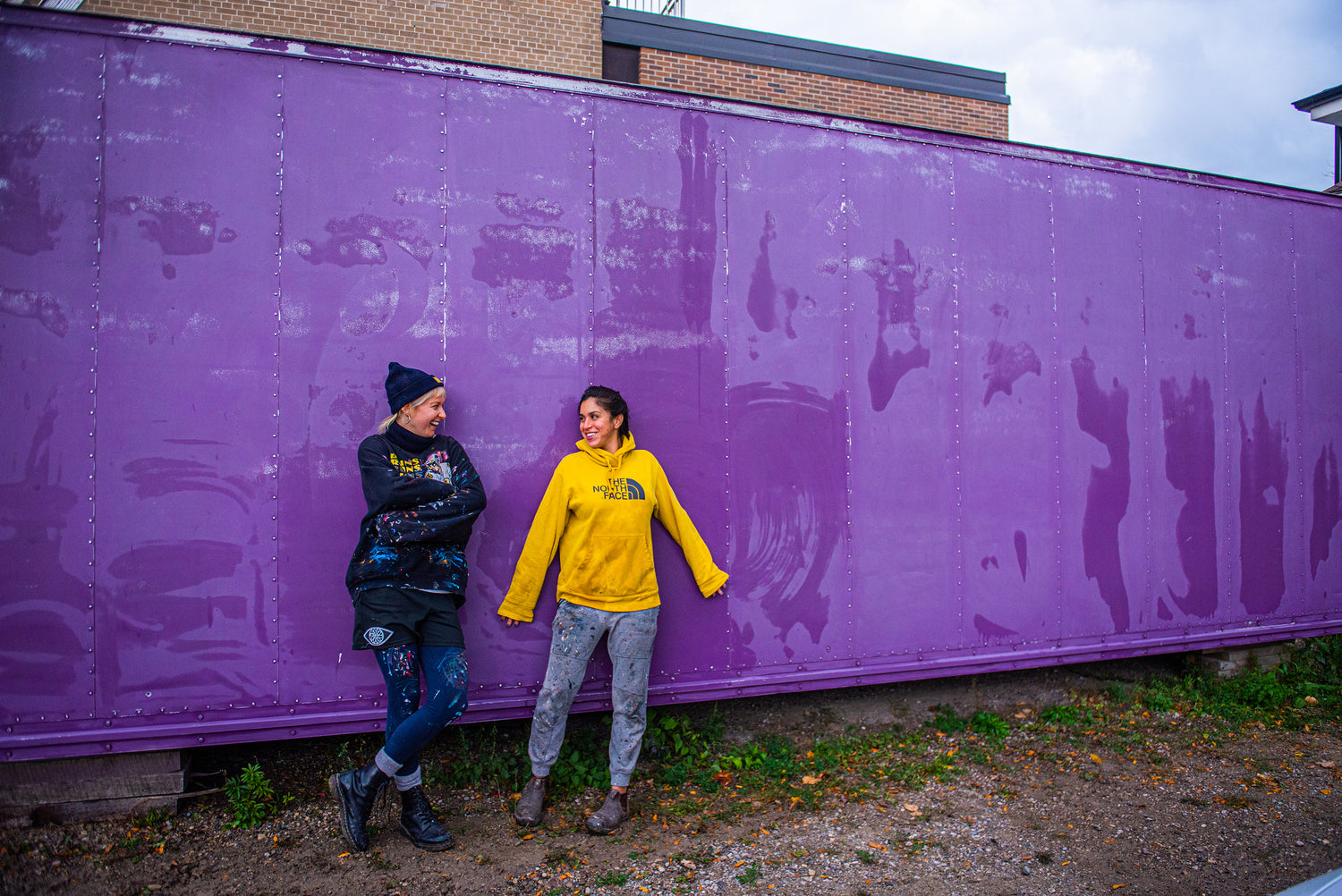 Trial & Error
We had to sand down the entire box, clean it, and prime it white to get started.
We did run into some issues with temperatures as the mural only was approved by the beginning of October, which resulted in having to prime, power-wash it off completely and start over as the temperature fluctuated.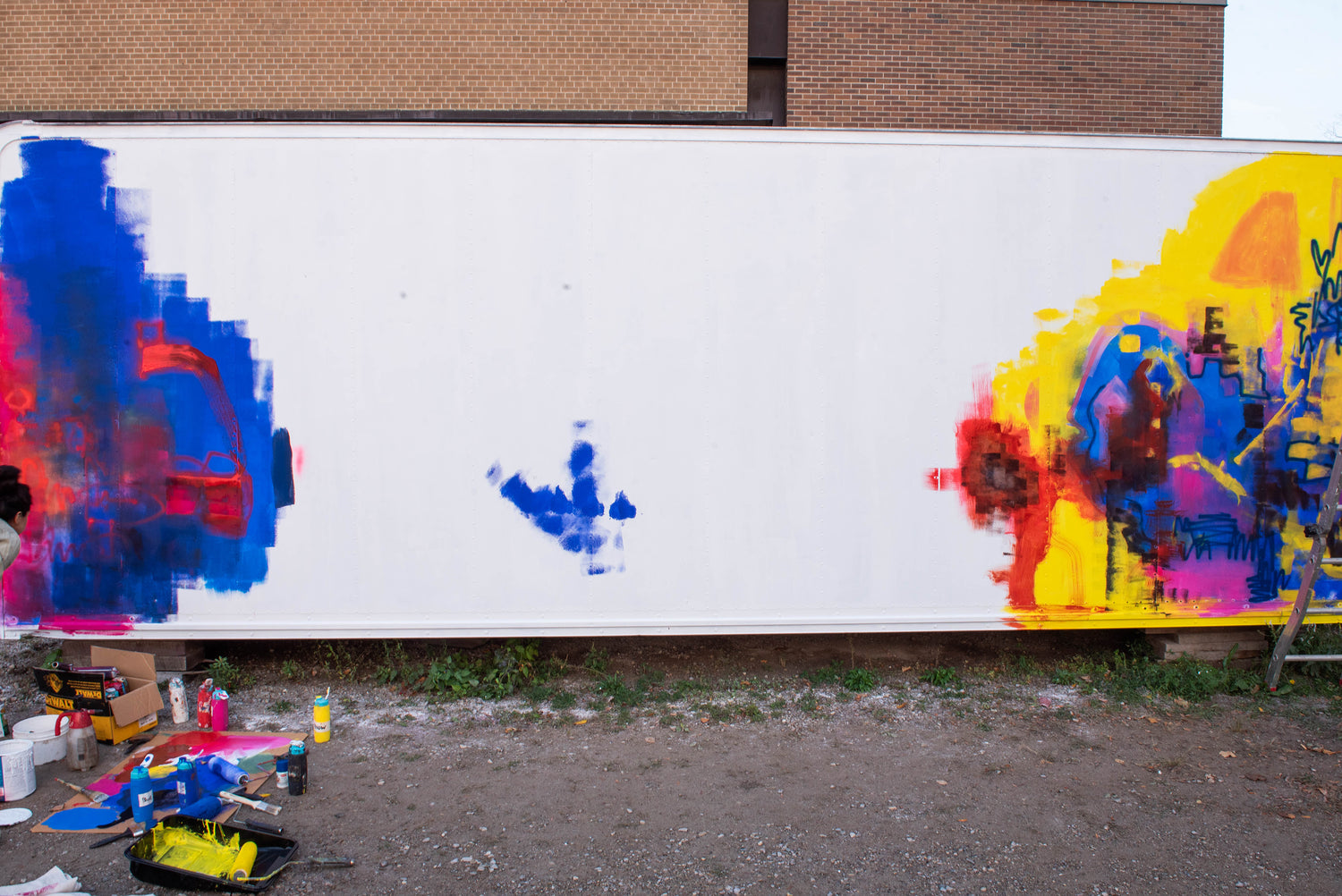 Getting going!
On a gorgeous afternoon in October, we re-primed the entire box and got started on painting.... finally!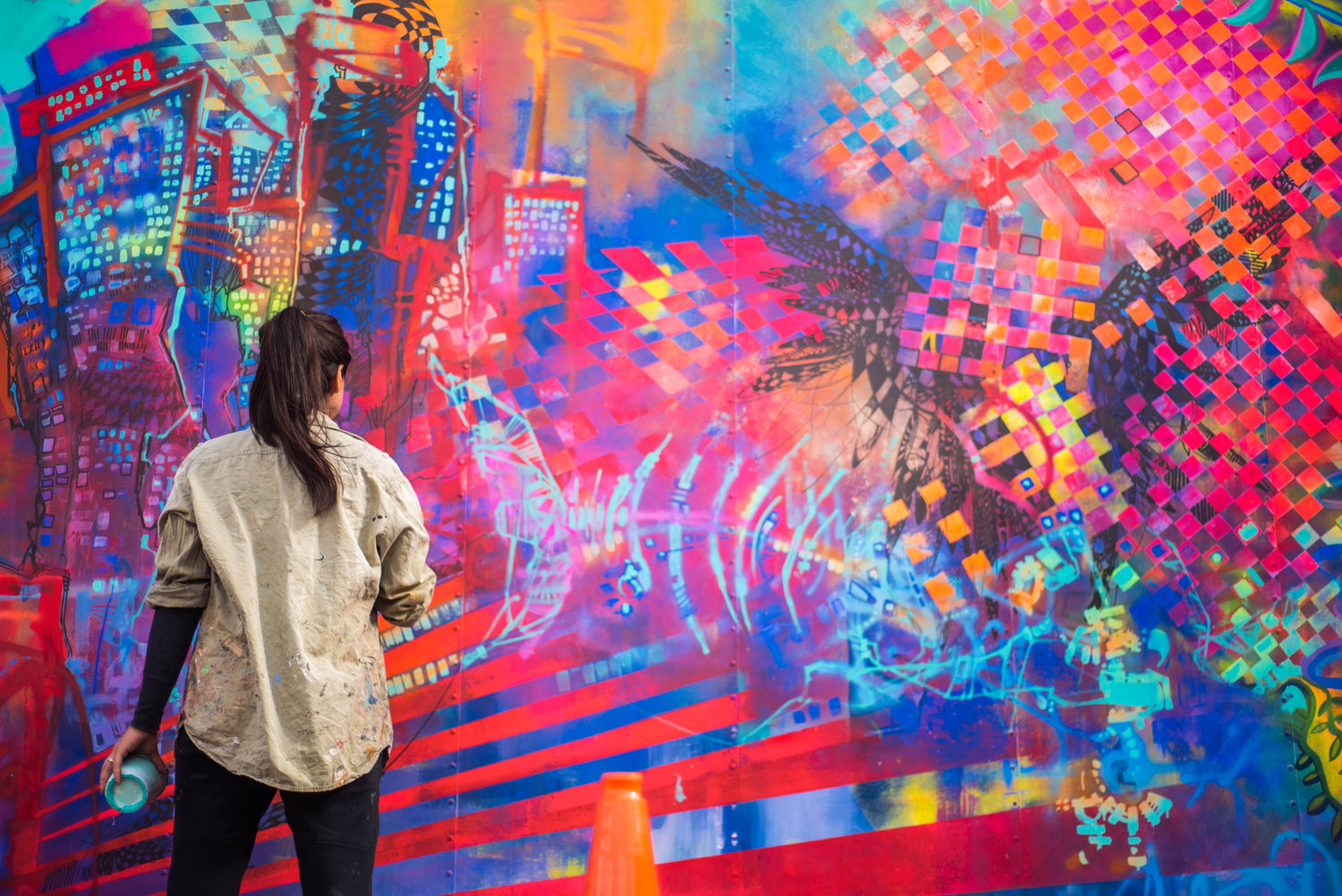 Over the next few weeks, we came back to the mural and elevated it's potential each time.
Because we are full-time artists, we had to work around crazy schedules and drastic temperatures. From warm to freezing cold - where 3 layers each.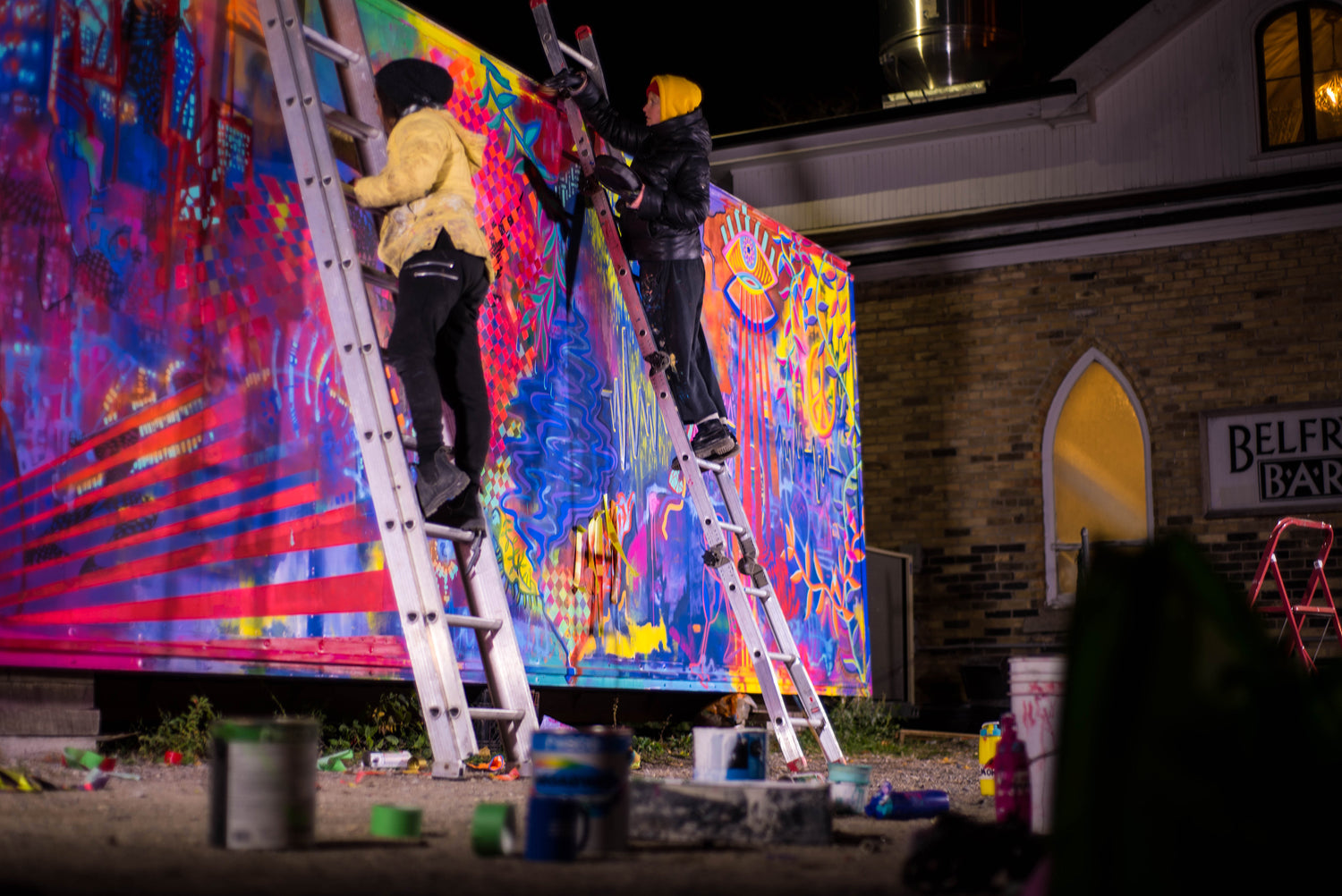 Vibin' Out
Although we did create a rough design for the project, we ended up improvising the entire piece.
As we created, we really let our intuition guide us, allowing the love and dedication to our work build this euphoric dreamscape of a piece.
Love Wins
We channeled ideas of freedom and inspiration.
The art embodies the feeling of "Love Winning"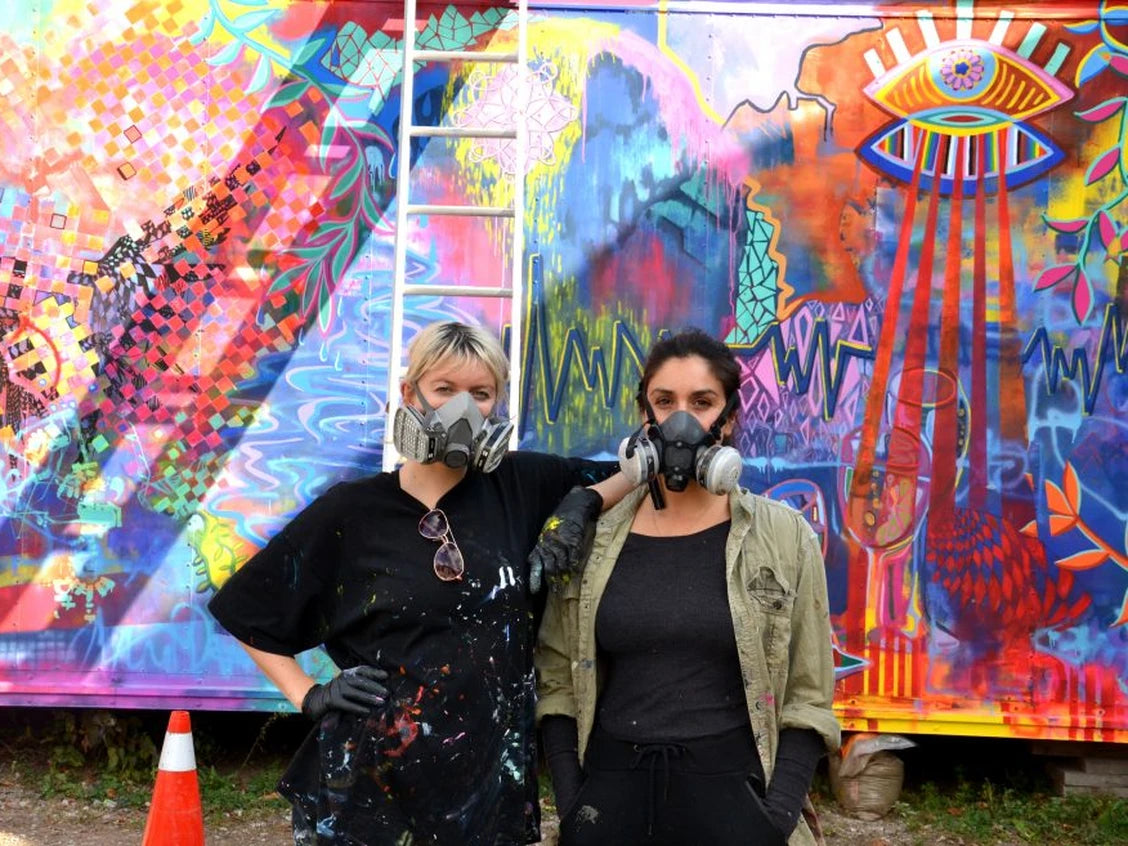 Local Press
"The result of that improvisational art is a symphony of colour and imagery, both recognizable and abstract, that immediately draws the eyes of passersby." - The Beacon Herald
Read the full article here!
Watch the Micro Documentary here:
CREATED BY:
Artists: Amparo Villalobos & CLAIRE Scott
Photography & Media: Kris von Kleist
Funded & Supported by: RTO4 & Stratford BIA
Special Thanks to: Rebecca Scott, Rob Wigan & Revival House Team
Location: Revival House Parking Lot on Waterloo Street