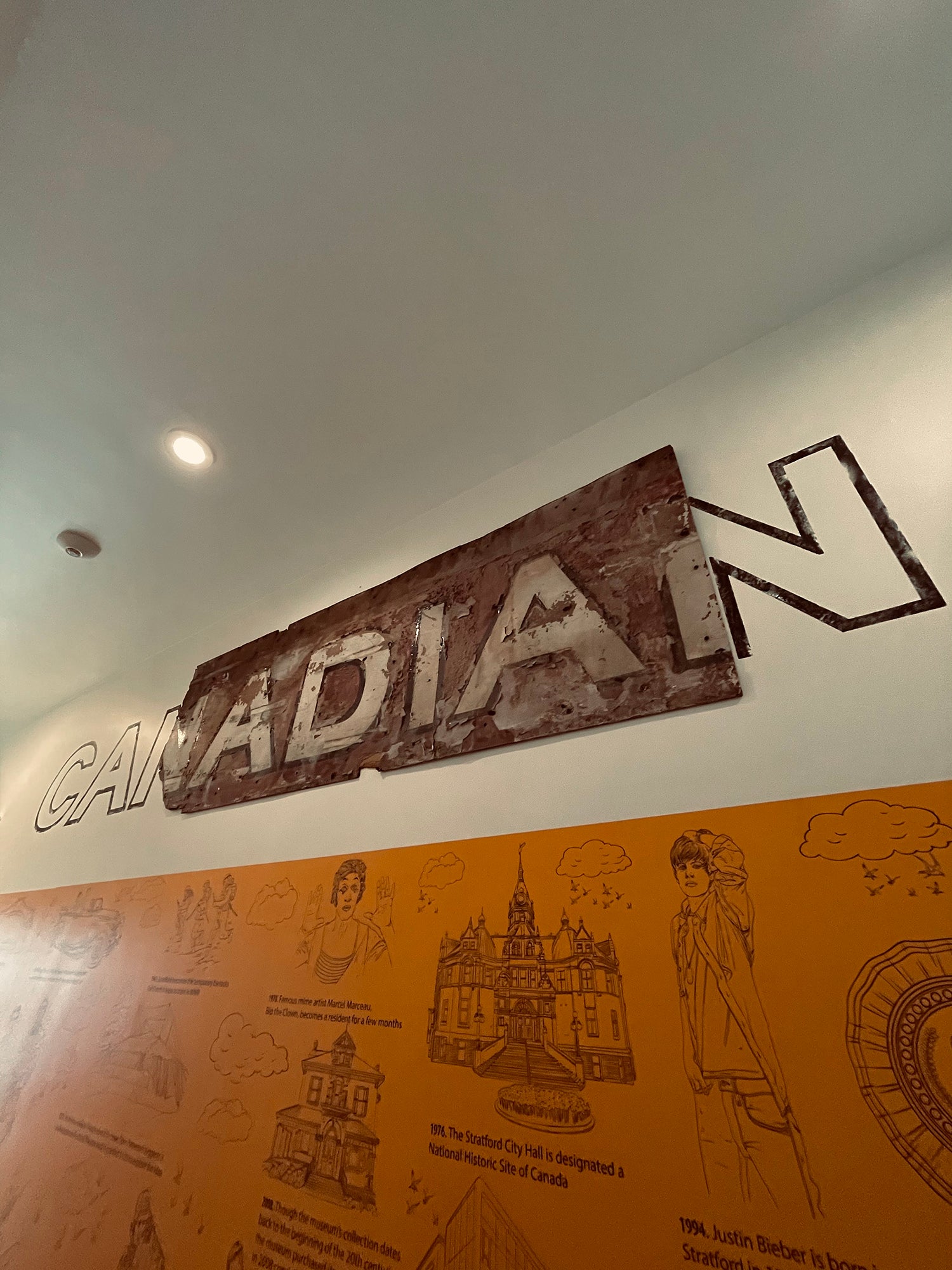 Vintage Canadian Tire Sign
Perth County Inn
4 Huron Street, Stratford, ON
2021
Owner, Bruce Whittaker, found an old, vintage, super worn and torn in half - (literally) Canadian Tire sign in the basement of what used to be the Family & Company. After undergoing a major renovation, flipping the building into a modern, boutique hotel with 3 accompanying businesses, he put a huge effort in preserving history in the building, noting that this exact location used to be an original Canadian Tire!
Read more below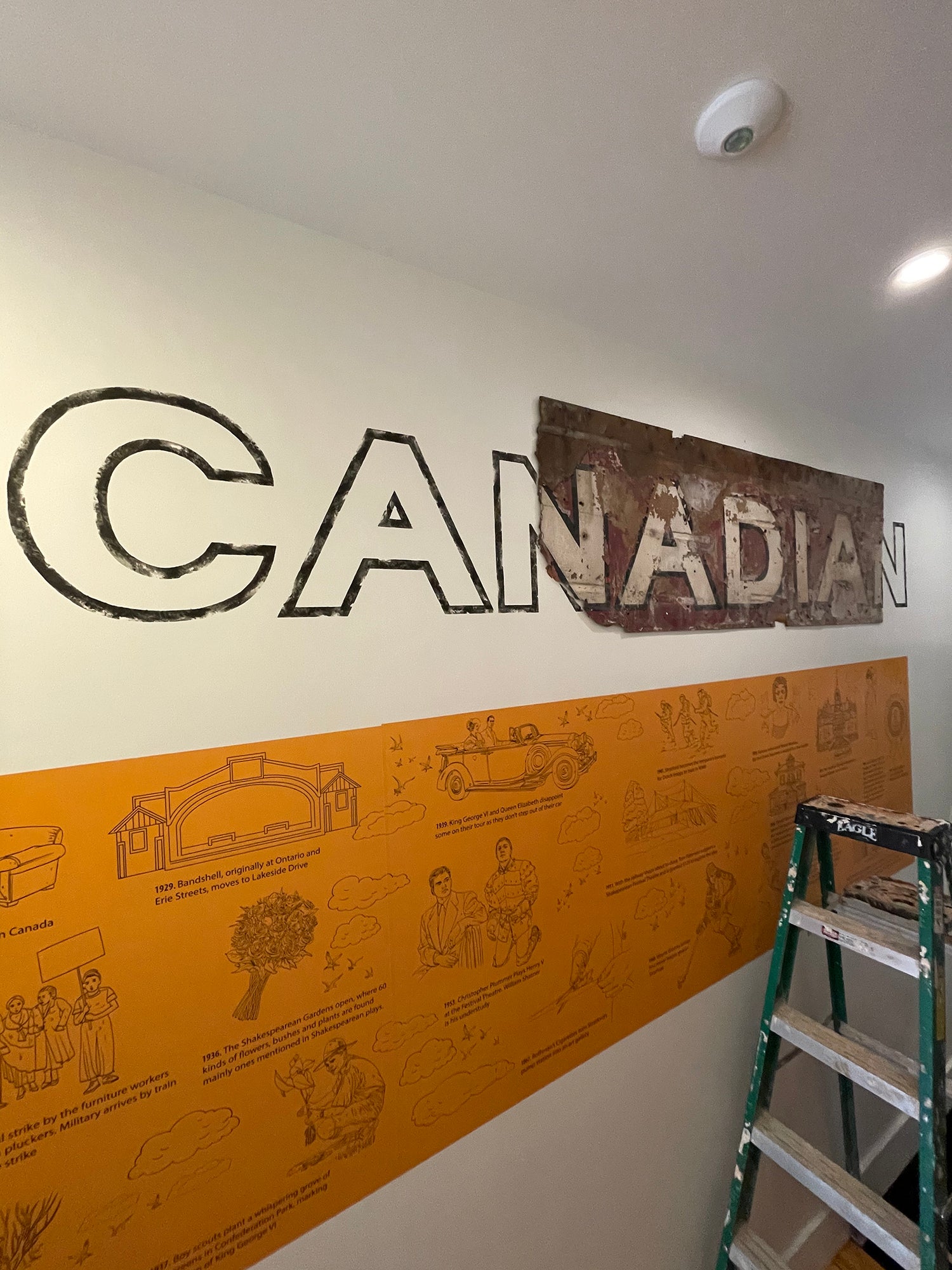 Collaborative Project
So instead of discarding the relic, he incorporated it into the hallway of the hotel, where he asked if the sign could be completed in a way that brings modernity and history together.
This was a collaborative project with my mom, Caryn Dunfield Scott, who is incredibly skilled with illustration, design, measurements and planning. We tackled this together to give the stencil a vintage look.
Visit Perth County Inn!