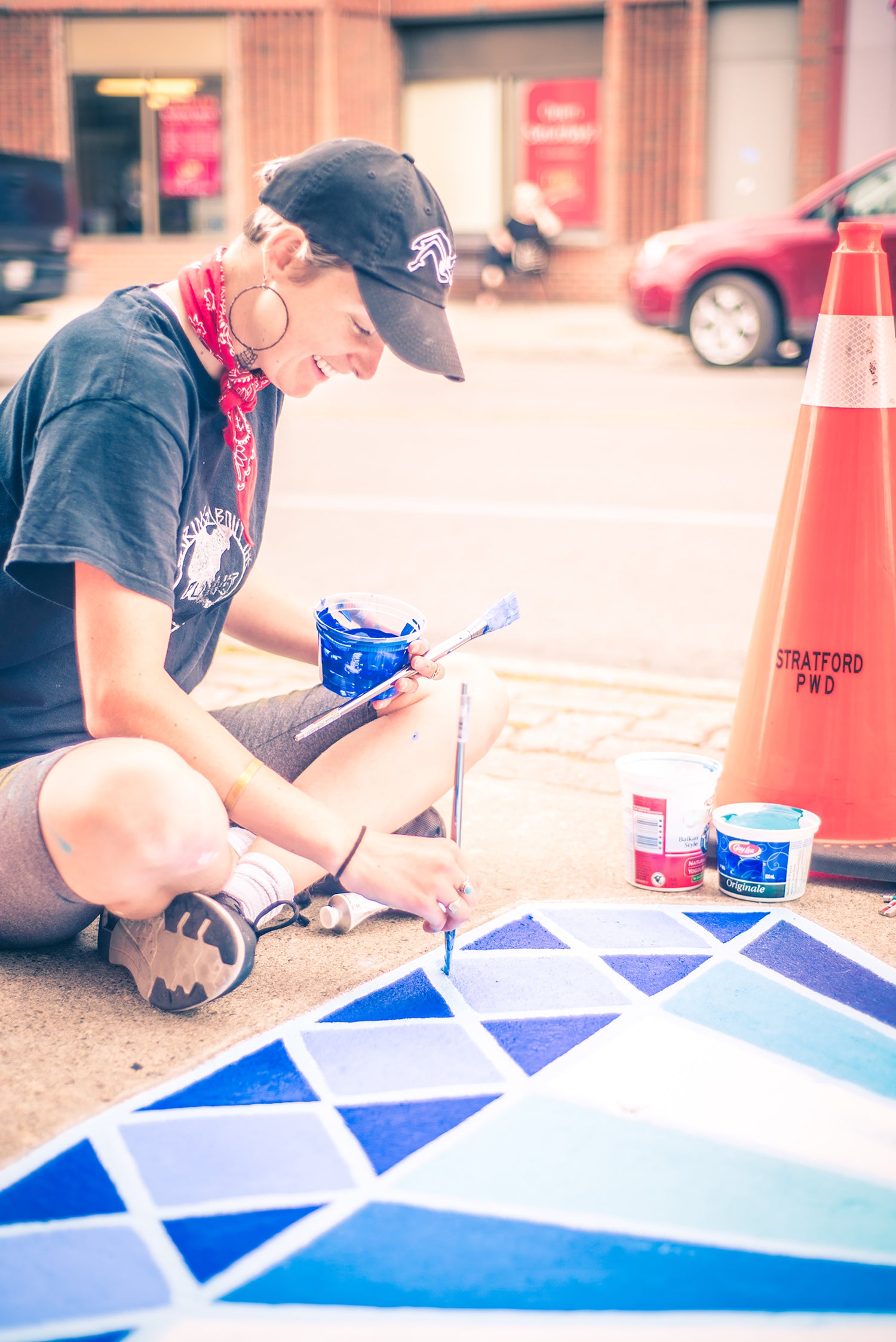 Shine On You Crazy Diamond
Hand-painted right on the concrete sidewalk outside Resonance clothing store in downtown Stratford, Ontario lived this vibrant painting of "Shine On You Crazy Diamond!"
photo by Kris von Kleist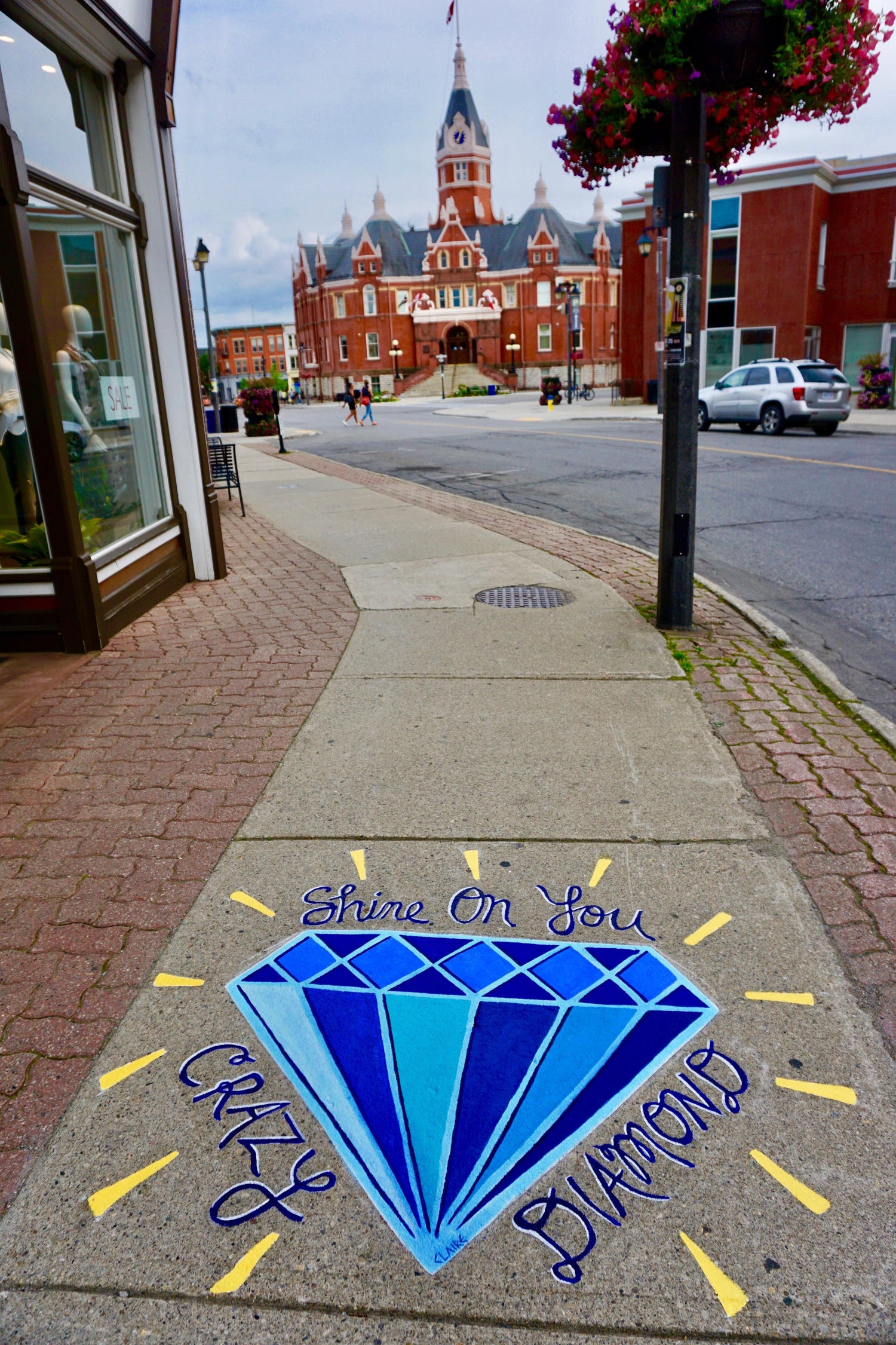 First artwork on the sidewalks of Stratford!
Funded by Resonance store owner, Jo Gordon, this project was initiated to merge street art with street fashion in a creative way. With the motives to bring something fun and different to the downtown streets of Stratford, this artwork engaged with the public to take unique photos with the artwork.
Watch the process video here!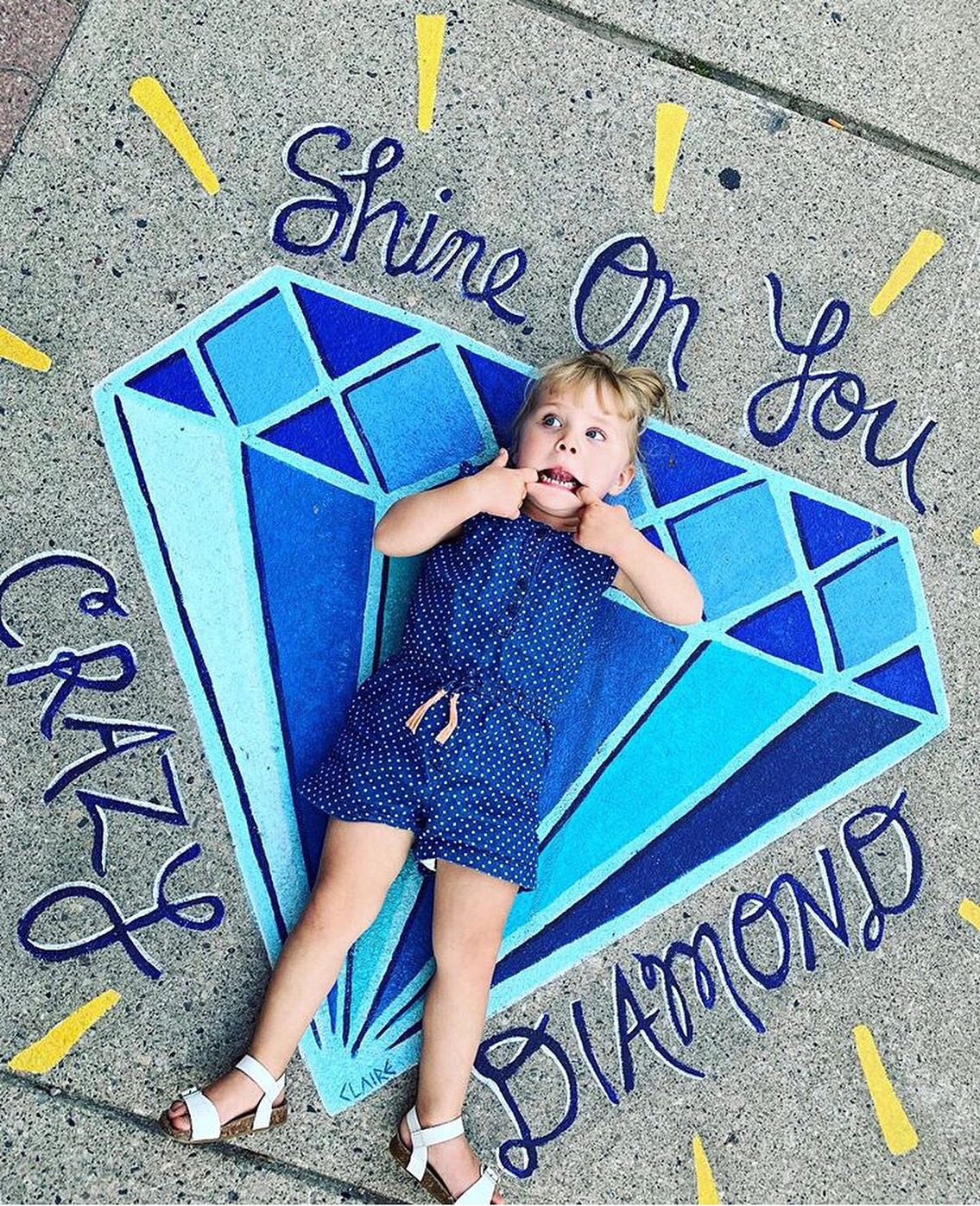 Photo contest winner!
This photo was submitted by Whisper Gardiner who won the photo contest for "best photo with the artwork" in the summer of 2019.
WATCH THE PROCESS VIDEO HERE: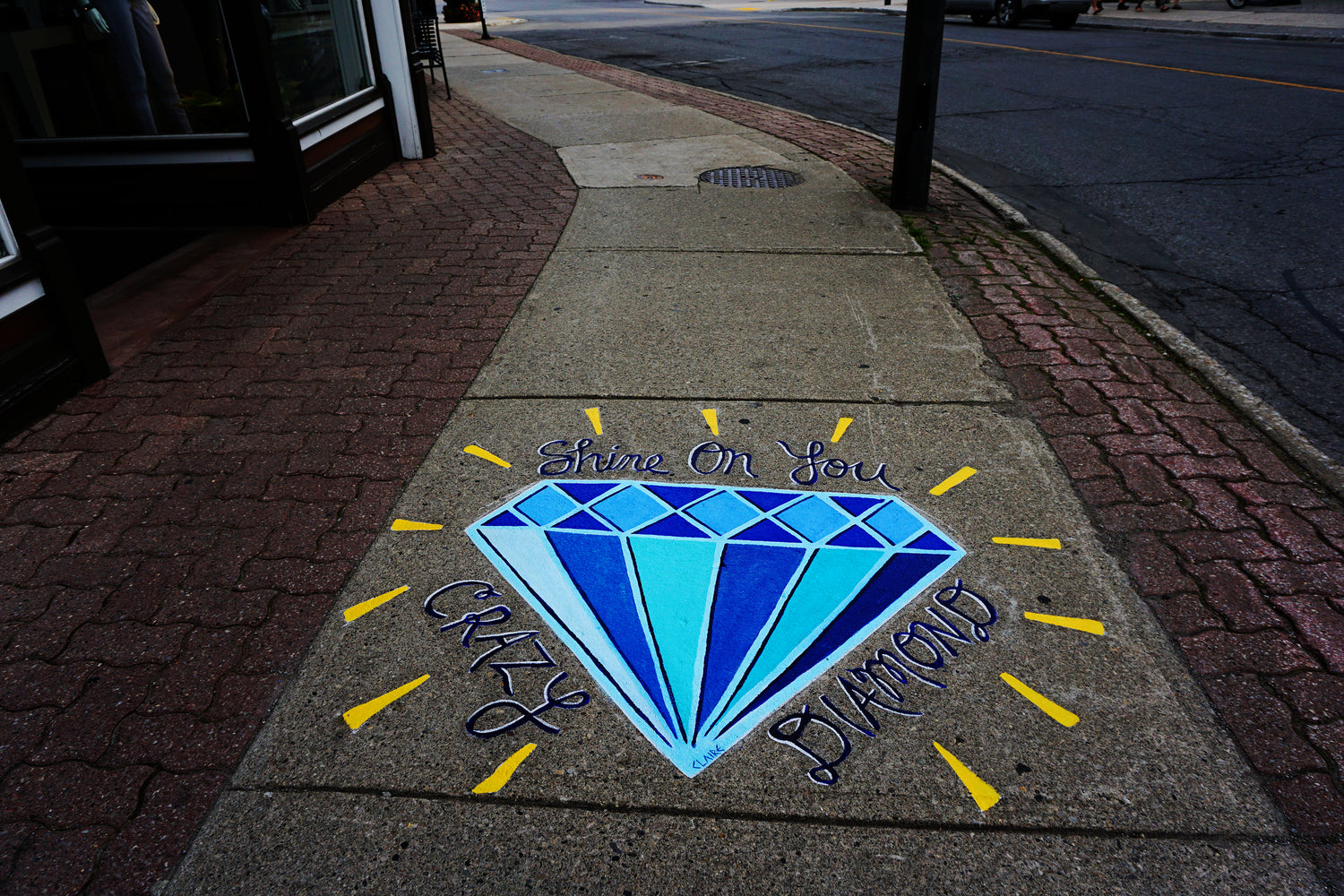 The impression lives on..
Unfortunately this mural was not easy to get approval for from the city of Stratford. It was declared it must be removed before the winter of 2019. It lasted a total of 5 months and brought in tons of social media posts, cheer and random encounters to brighten your day. Thank you to half of the council members who voted for the project to happen.
The ghost outline of the piece still lives on… Ha