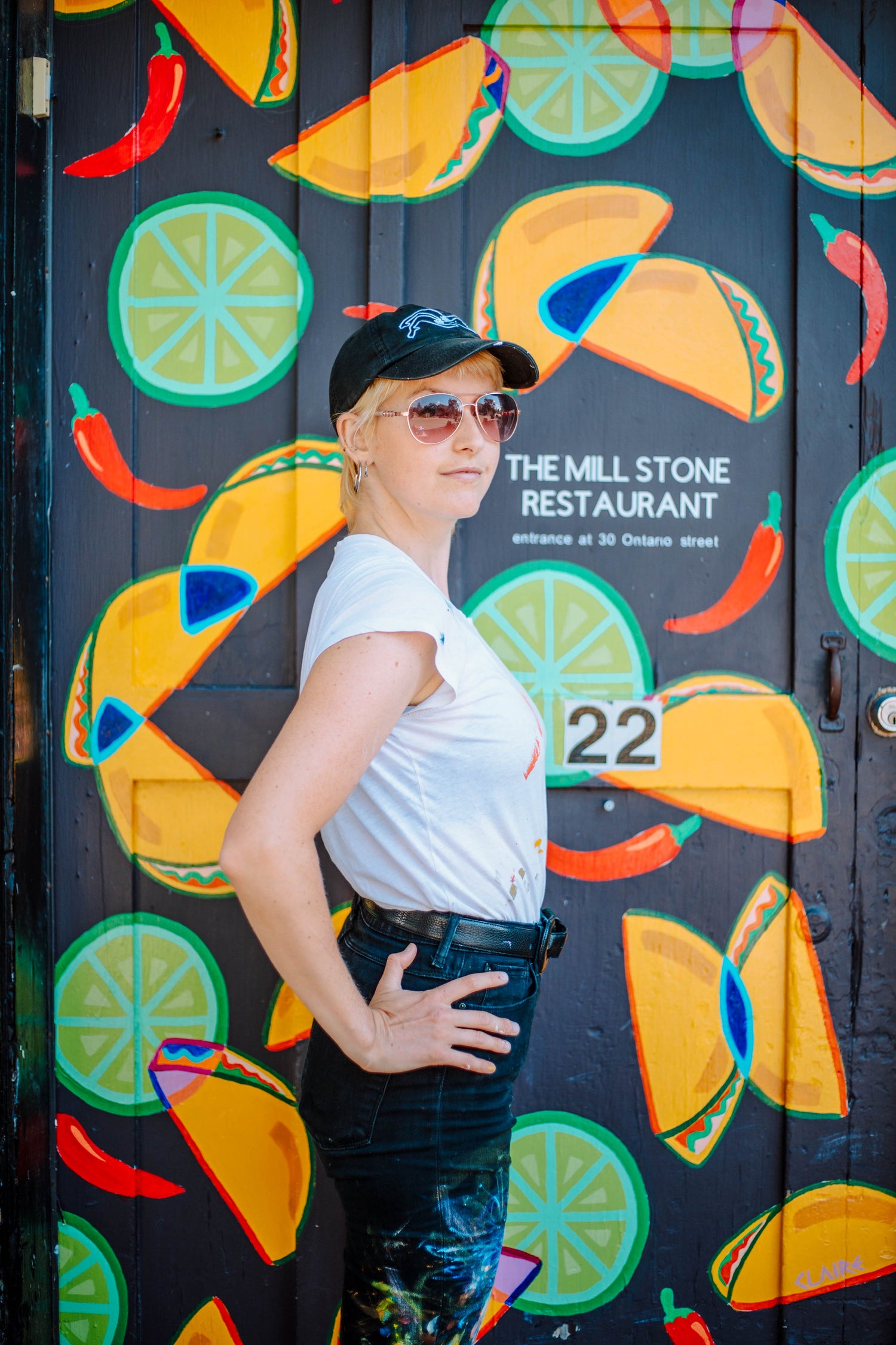 Taco Party Mural
York Street, Stratford, ON
3.5 x 8 ft approx.
2020
This "back door" mural was an addition to the Millstone Restaurant for their "back door Bodega take-out window". At the time of this mural, they were serving up lots of tacos and other fun things.
The owners wanted something funky to catch the eyes of pedestrians as this was mid-summer of the first year in the pandemic, and take-out was the only option.
Photo by Lila Lavereau
Read more below!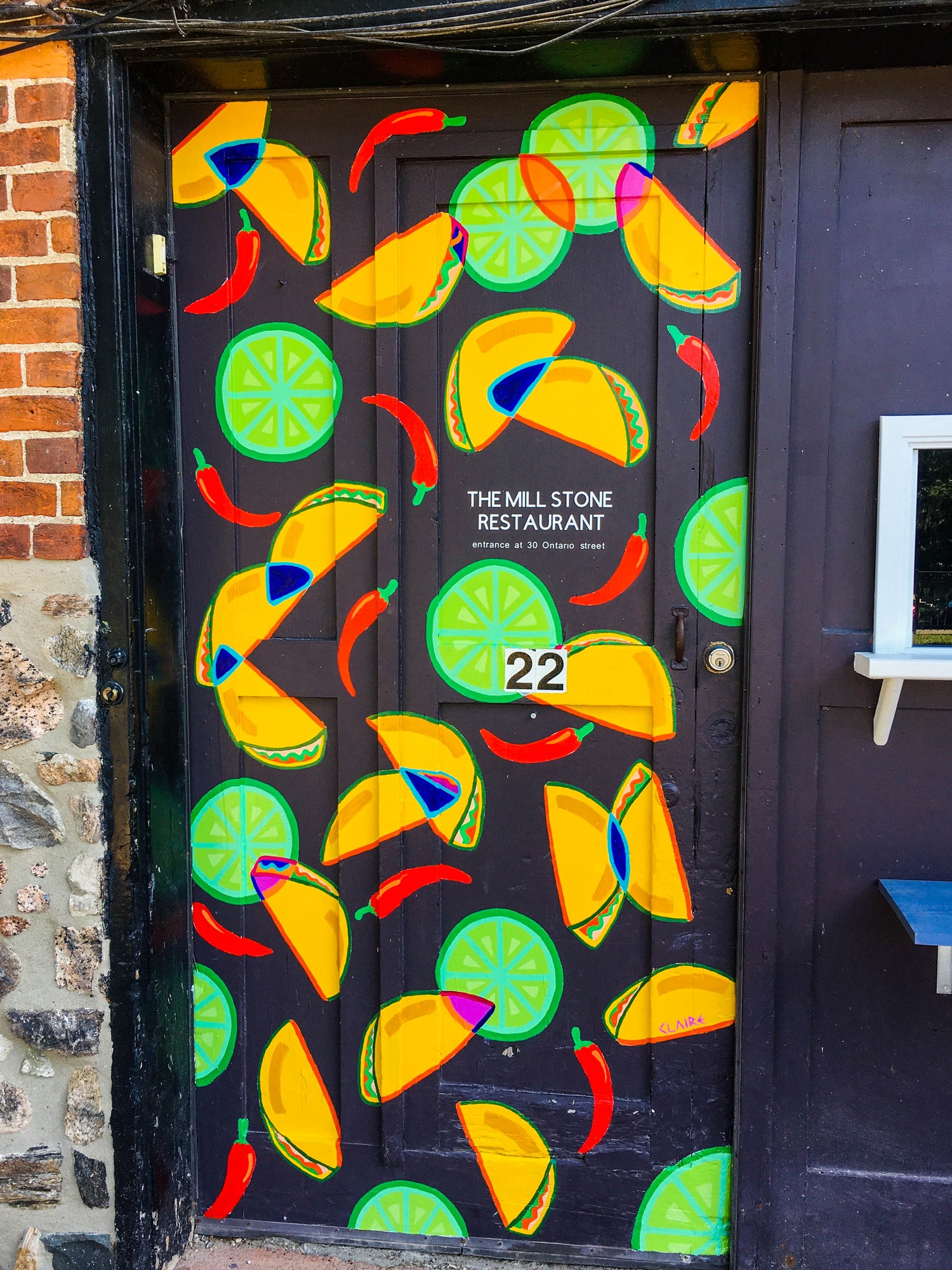 Looking for a funky-food-based mural?
I loved creating this Taco Party Mural! It was definitely a pop of colour on York Street (other than the iconic Jenn & Larry's and Kandy's Kakes up the street). The mural was painted over when new business owners took over the restaurant, so if you're looking for a taco mural in your future - this concept is back on the market!
Inquire about a custom mural!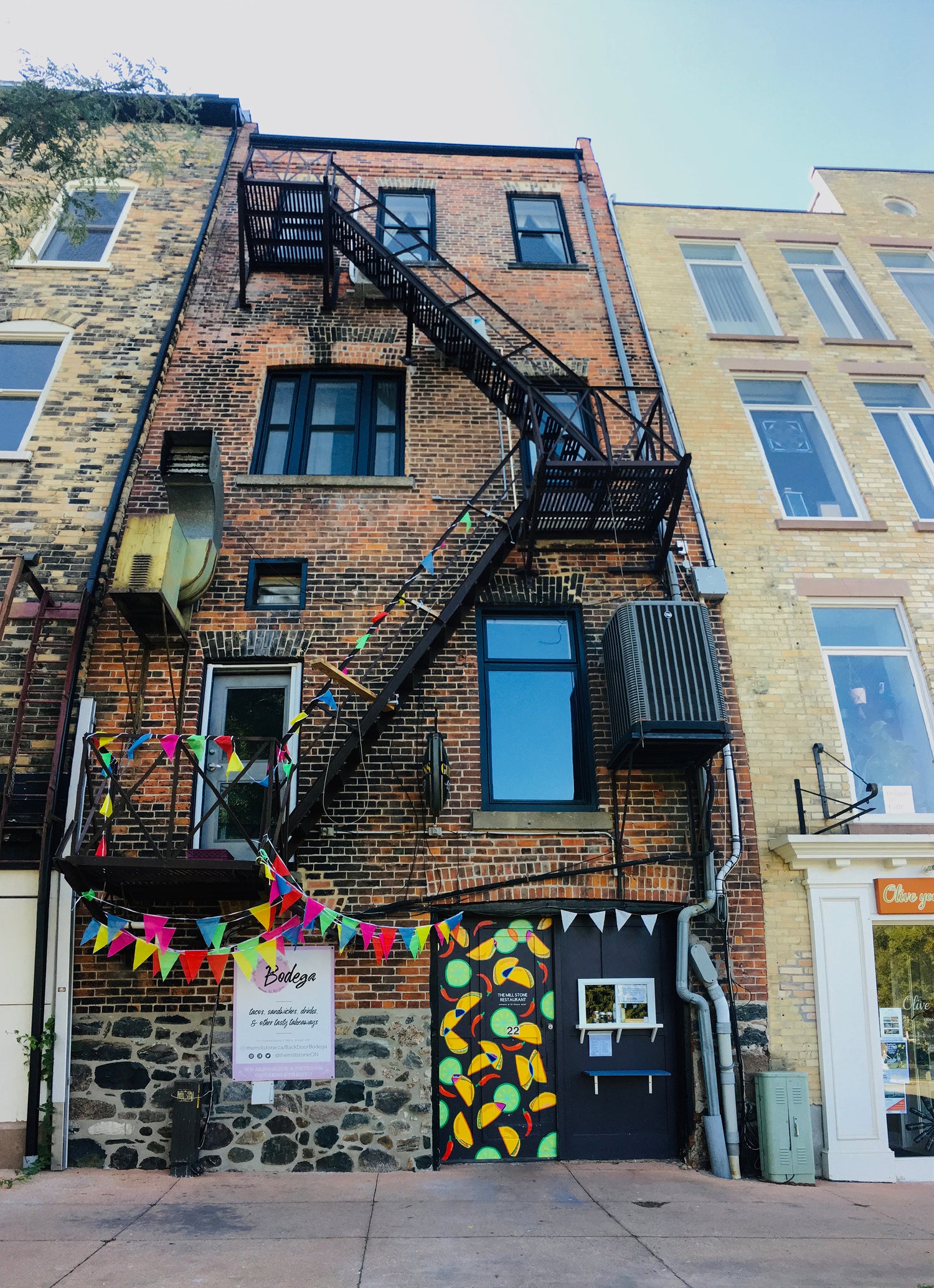 Be unique & make an impact!