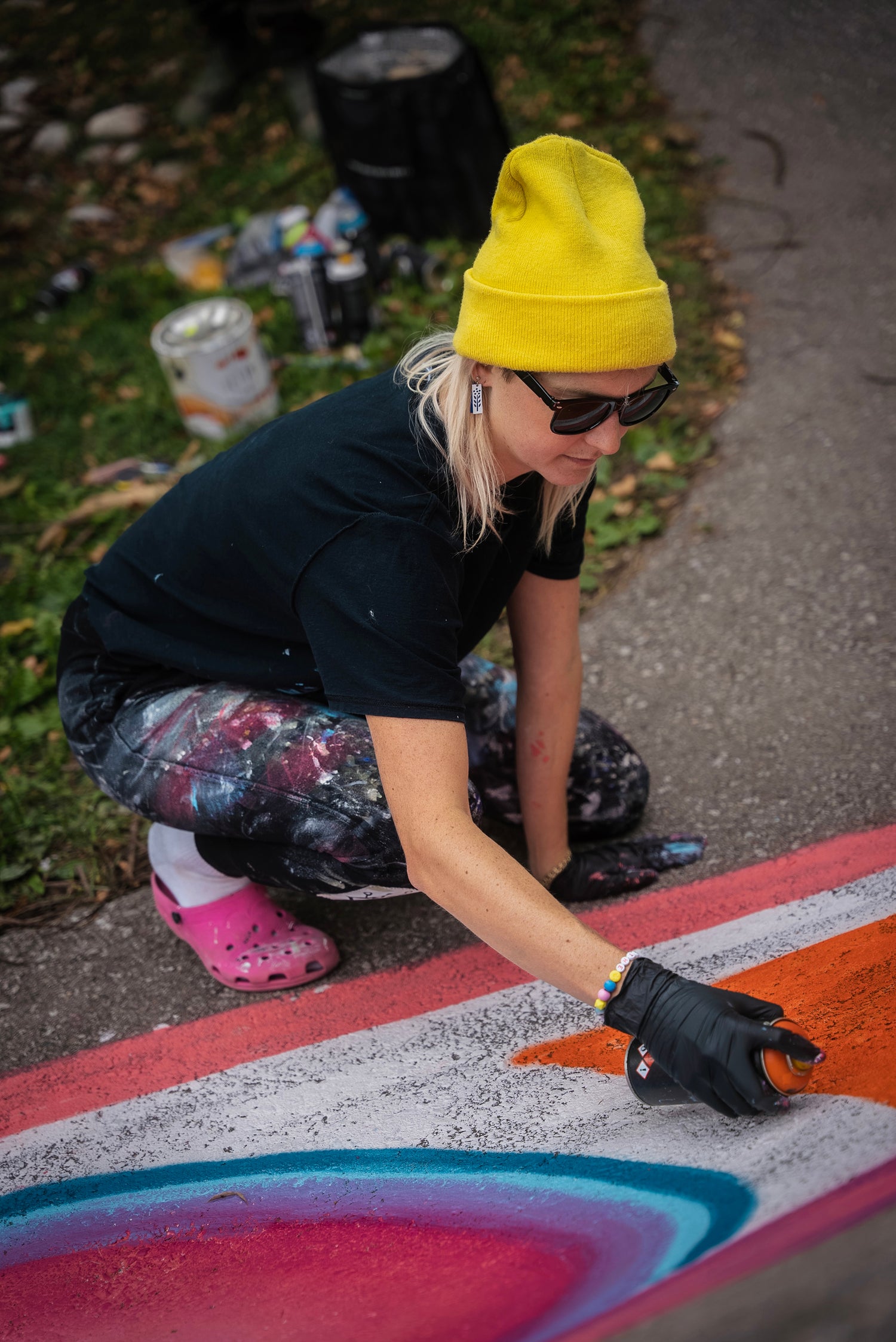 Skate Park Collaboration with Seth Toy
For years now, my artist buddy Seth Toy - an immensely talented graffiti writer, street and visual artist, have been wanting to create a piece together.
On a random day in September, we finally set out to meet at the Stratford Skate Park and create a piece in the moment!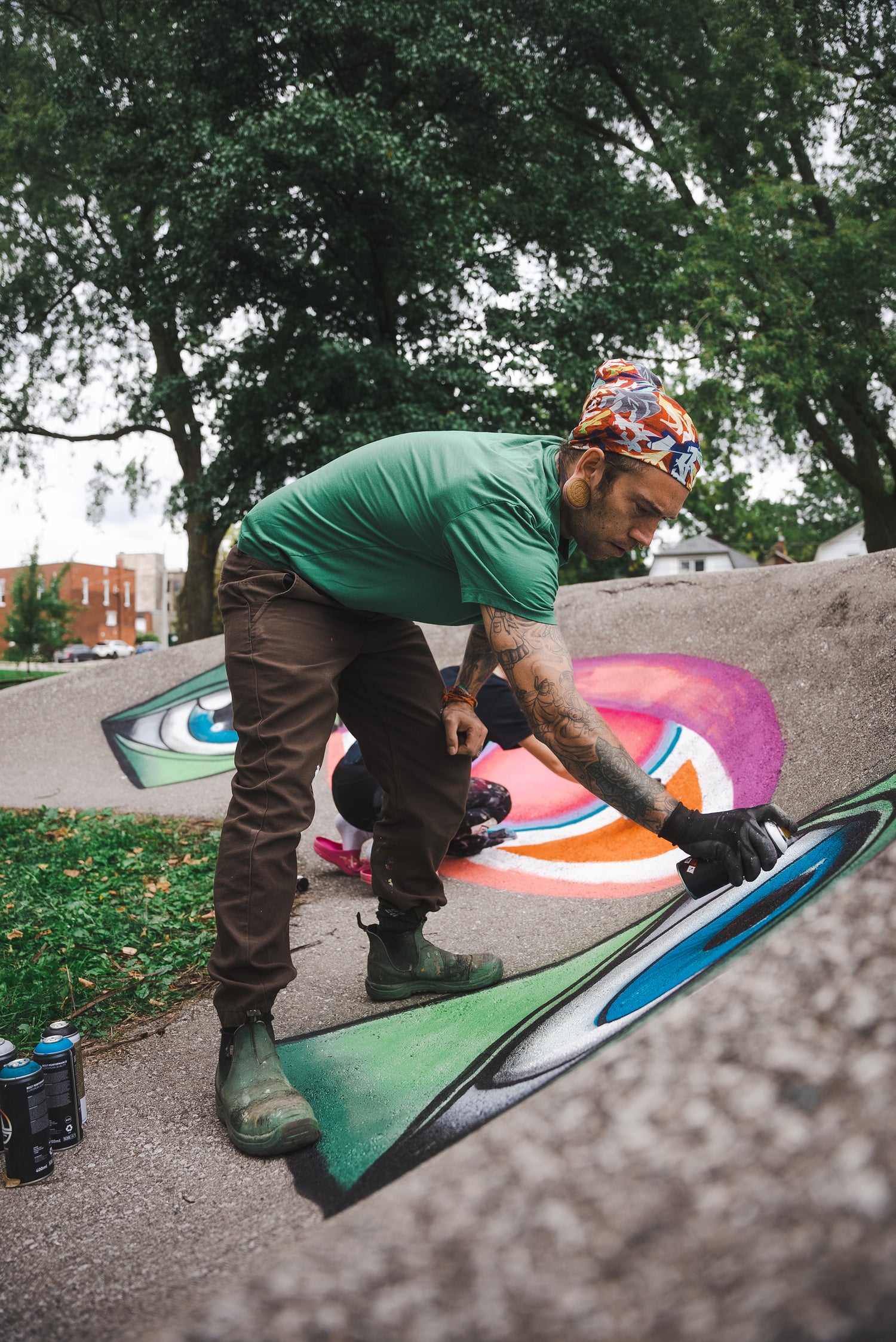 Seth Toy
If you have gone to or walked by the Stratford Skate Park, you have definitely been enchanted with the wicked pieces decorating the cement of the park by Seth Toy.
When we met up - we had no plan but to create something that merged our styles together.
Both of us are inspired by the inner visionary within us all, so we decided let's go with some EYE vibes.
Follow Seth Toy on Instagram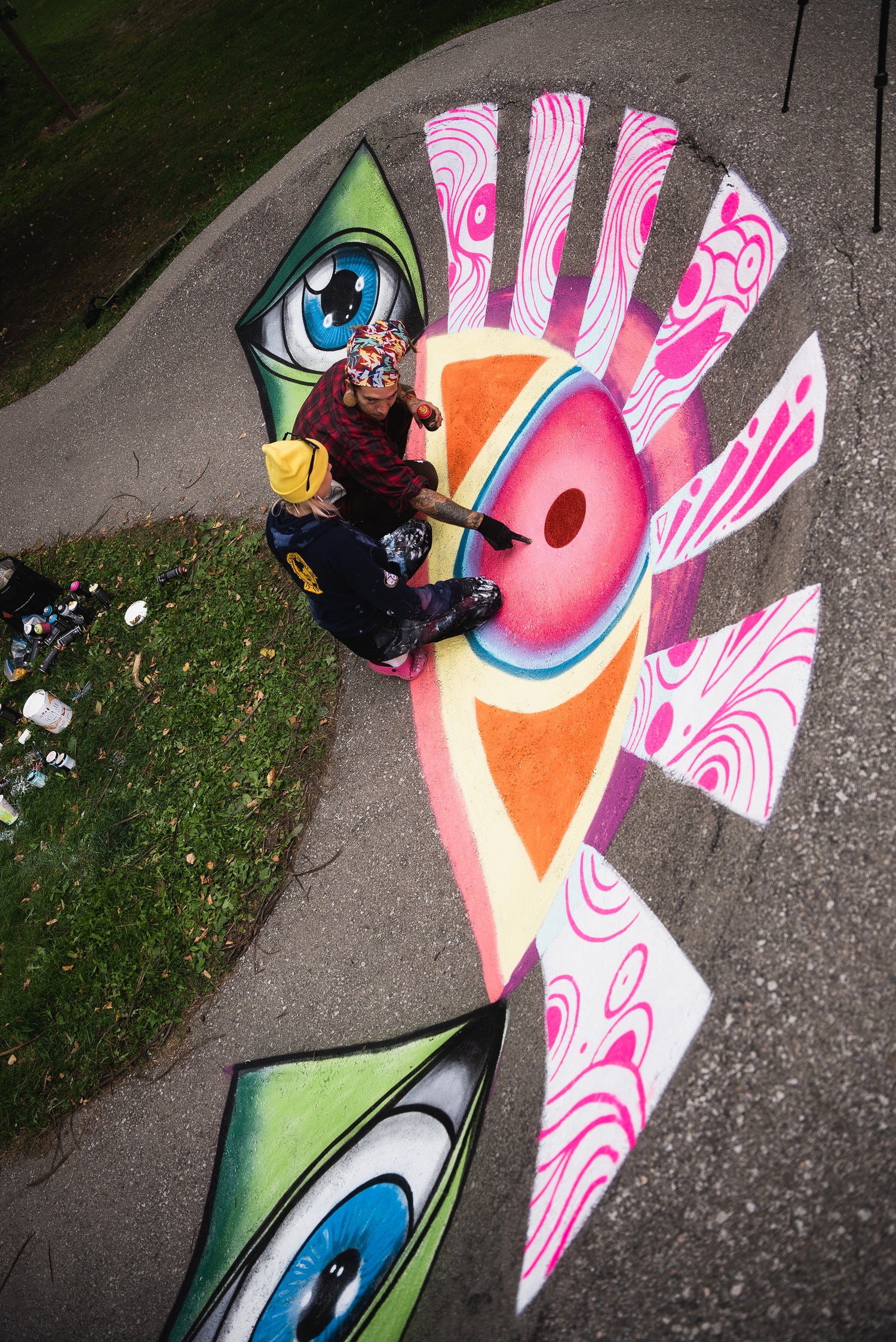 The Power of Collaboration
This piece was entirely improvised and collaborated on.
It was such a pleasure getting to create with and learn from Seth Toy, as I am still growing with graffiti and spray paints myself.
We both felt empowered to learn some new skills and express a piece that is filled with good vibes.
Go Check It Out!
Next time you're at the Stratford Skate Park, be sure to check out our "THIRD EYE" piece located near the tennis courts.
It is a portal and you might feel some crazy energy... :)
Directions to the Skate Park!